Meringue ghosts without egg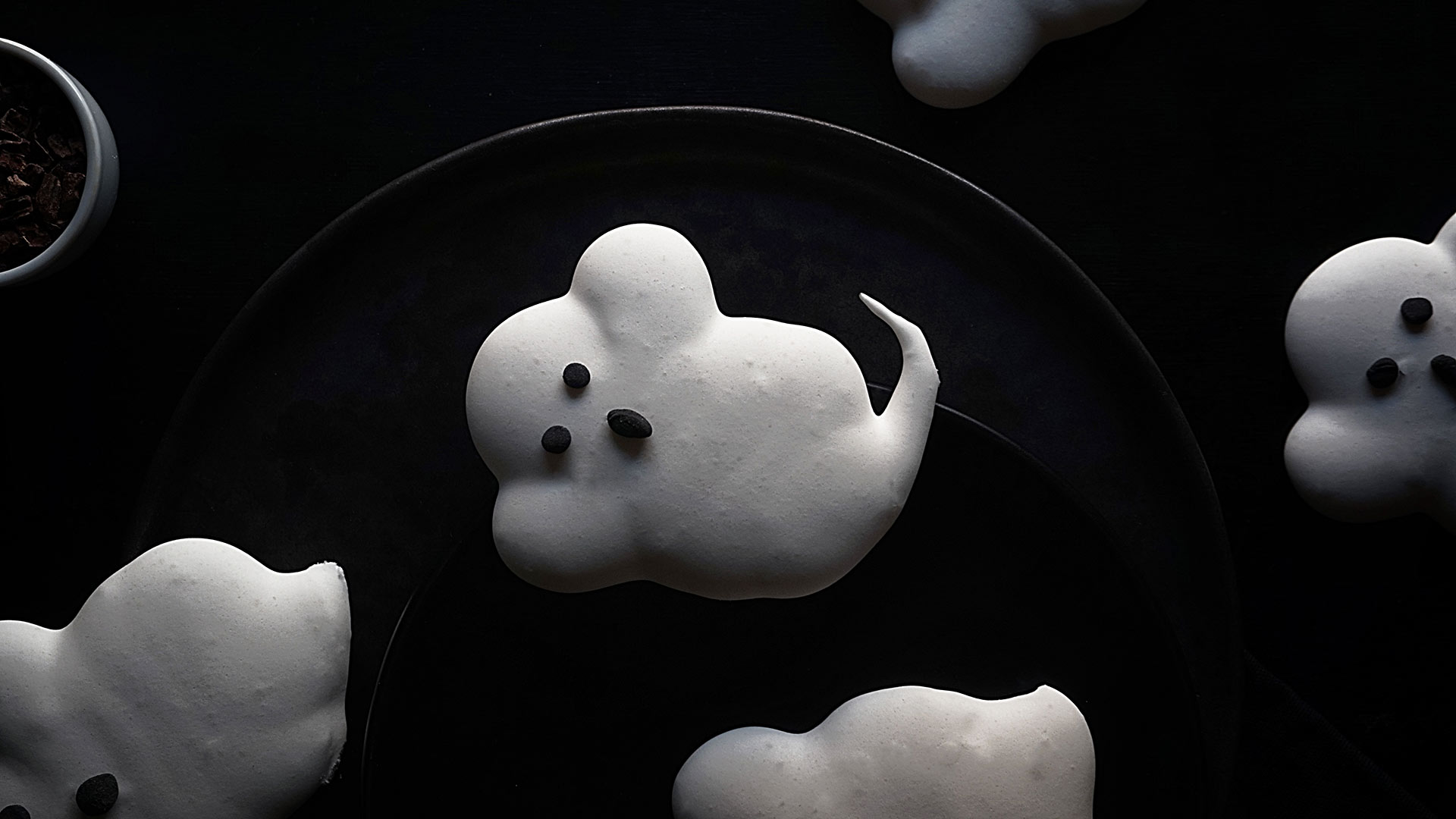 Oven

Recipe

Pastries and sweets

Halloween

Gluten free

Desserts
Description
We have never know such a tender and sweet ghosts since we watched Casper. But its spooky appearance will look terrific in your Halloween table. 
Ingredients
Servings for 6
Cold aquafaba* (the liquid you can find in many canned legumes)
160 g
Dark chocolate fondant to decorate
Coconut or lemon extract (optional, to taste)
Preparation
1
Pour aquafaba in the blender bowl and whisk to stiff peaks.
2
Add half of the sugar and whisk again. Add the rest of the sugar and keep whisking.
3
Then, add xanthan gum (and coconut extract if needed). Xanthan will work as a binder, and cooking will be easier. Whisk until everything is well combined.
4
Place the mixture in a pastry bag with a round piping tip (meringue usually expands on every surface, this is an easy way to control the shape we want for our ghosts), and place parchment paper on an oven tray.
5
Follow these instructions to shape the ghosts: Squeeze the pastry bag and draw a spot. Then, draw a "U" with the mixture (arms). Create also the body, and remove the pastry bag from the ghost, making a thin tail.
6
Bake for 2 hours at 90ºC and set aside before removing the ghosts from the tray.
7
Use dark chocolate to make eyes and mouth and place them on the ghosts.
Chef's tip
You can use them to decorate cakes, cupcakes or to create a "cookie" with one ghost at each side and your favourite filling. You can also bake them days before serving and store them in a food container for a few days.
Complements
Match your recipe with the best movies and rhythm
I want to subscribe to the newsletter and
find out all the news
Rate the recipe!
Community assessment
The vote was successful