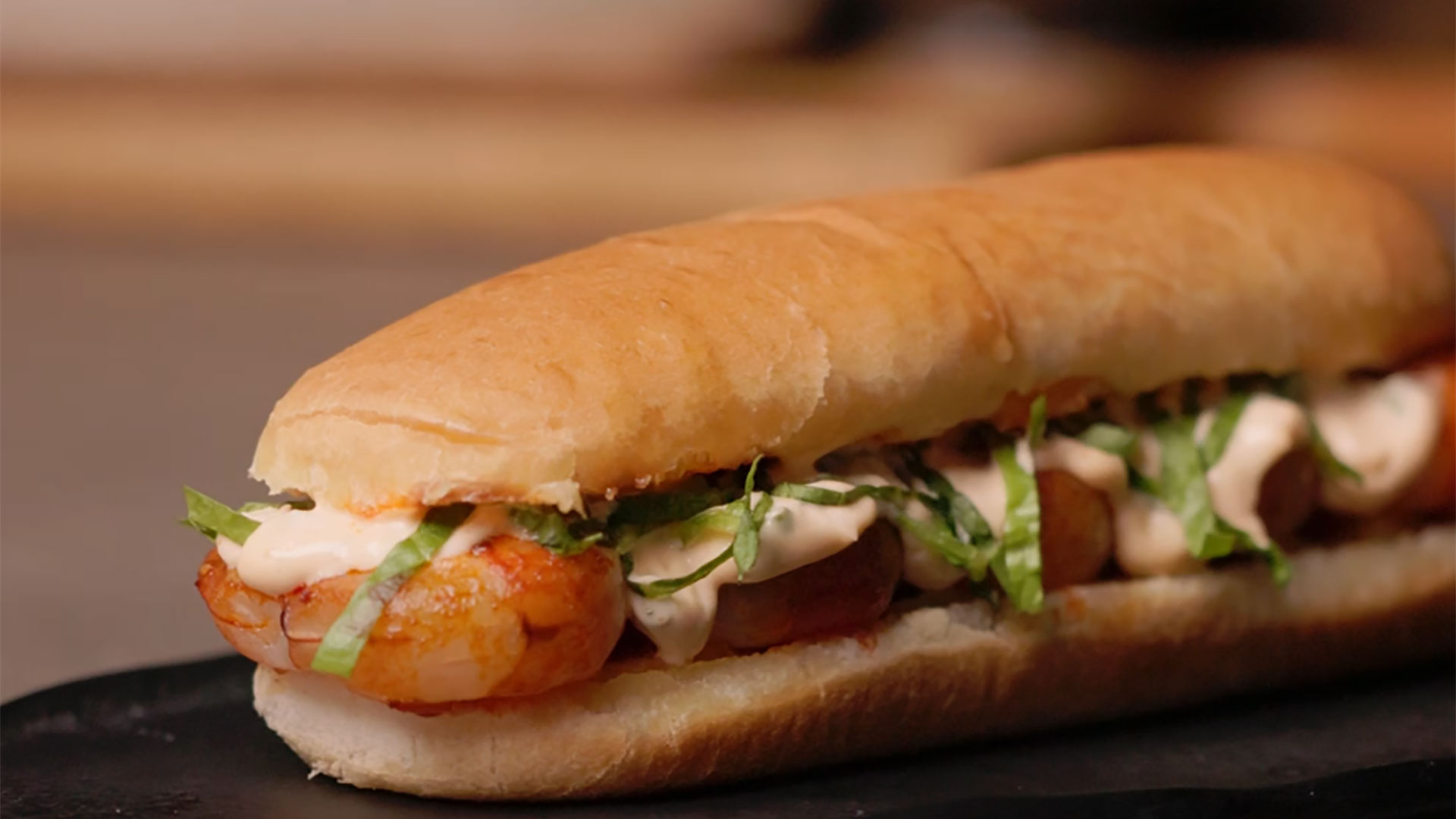 Grill

Recipe

Fish and seafood

Main dishes
Description
"Once upon a time, there was a shrimp who thought it was a dog… a hot one…" More or less, this is the beginning of how this mix between hot dogs and grilled shrimp comes to life. So easy to make, but yet so good. Basically, you just need to put a couple of shrimp skewers inside a hot dog bun to get the best of the sea and the grill.
Ingredients
Servings for 4
Tablespoon of sriracha sauce
1
Preparation
1
Thread the peeled prawns onto the skewers and brush them with paprika oil.
2
Halve the buns and spread the melted butter on them.
3
Sear the skewers and the buns on the open grill.
4
Combine the egg, oil, vinegar, and Sriracha sauce to make the mayonnaise. Add the chopped spring onion and chives.
5
Place each skewer inside a bun, put the other half of the bun over it, and remove the skewer.
Chef's tip
Add the sauce, julienne the lettuce, and spread it on top too.
Complements
Match your recipe with the best movies and rhythm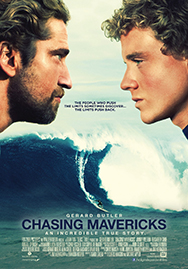 Persiguiendo Mavericks
2012
Drama
I want to subscribe to the newsletter and
find out all the news
Rate the recipe!
Community assessment
The vote was successful