Rosé cava truffles (pink cava)

Video recipe

Dessert

Valentines day

French

Desserts
Description
Cava, like wine, is full of fine details, and each one of them is right for each kind of dessert. Harmony between the acidity of the strawberries, the bitterness of the chocolate, and the touches of sparkling cava can create a one-of-a-kind taste experience. Uncork the rosé cava and enjoy these truffles in slow motion, because that is how we should enjoy the best moments.
Ingredients
Servings for 10
Tablespoons of unsalted butter
5
Smashed strawberries
100 g
Preparation
1
Melt chocolate with butter in a saucepan with the melting function of the induction hob. Remove from the heat and add the cream cheese, together with the smashed strawberries and cava. Mix until everything is well combined.
2
Place on a glass platter, cover with cling film in touch with the surface of the truffle dough and put in the refrigerator for two hours.
3
Then, shape small balls with the help of two spoons—it is not a thick dough—and coat them with shredded coconut.
4
Freeze for at least one more hour and reshape the balls with your hands. If needed, use the shredded coconut again.
Chef's tip
Keep them in the freezer until serving, and pair it with a glass of rosé cava.
Complements
Match your recipe with the best movies and rhythm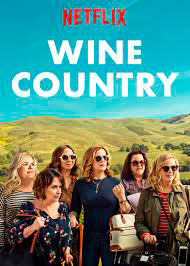 Wine country
2019
Comedy with part of the best of the SNL cast. But they can do it better.
I want to subscribe to the newsletter and
find out all the news
Rate the recipe!
Community assessment
The vote was successful