4 ideas for easy Chocolate Truffles

Video recipe

Pastries and sweets

Holy Week

Vegetarian

French

Desserts
Description
Easter is characterized by being the time when the most sweets are cooked. But there is life behind the French toast and traditional desserts, that's why this Easter we skip the rules and sink our teeth into chocolate truffles. Since we did not know which to choose, we leave you 4 different recipes!
Ingredients
Servings for 2
Black chocolate (coating)
150 g
Black chocolate (coating)
150 g
Black & white sesame (topping)
White chocolate (coating)
150 g
Milk chocolate (coating)
150 g
Caramelized peanuts (topping)
Preparation
1
Melt every chocolate separately at bain marie, carefully, to avoid any contact with water. Add the rest of the ingredients of every kind of truffle while we stir the mix until everything is well combined.
2
Pour in a recipient and keep it in the fridge for about three hours. When it is cold enough, we make small balls with the help of a teaspoon and with our hands.
3
Finally, we dip the small balls with the different toppings, the classic one with cocoa powder, the black one with sesame seeds, the white truffle with grated coconut and the chocolate and peanut one with the chopped caramelized peanuts.
4
Eat them immediately or keep them in the fridge.
Complements
Match your recipe with the best movies and rhythm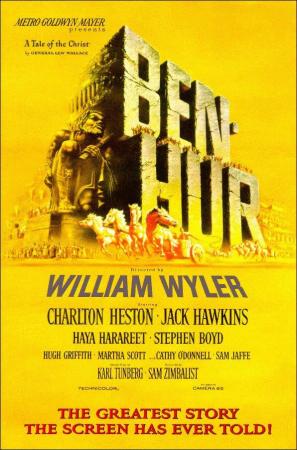 Ben-hur
1959
Aventuras. Drama.
I want to subscribe to the newsletter and
find out all the news
Rate the recipe!
Community assessment
The vote was successful