Roscón de Reyes (cake of Kings) with three fillings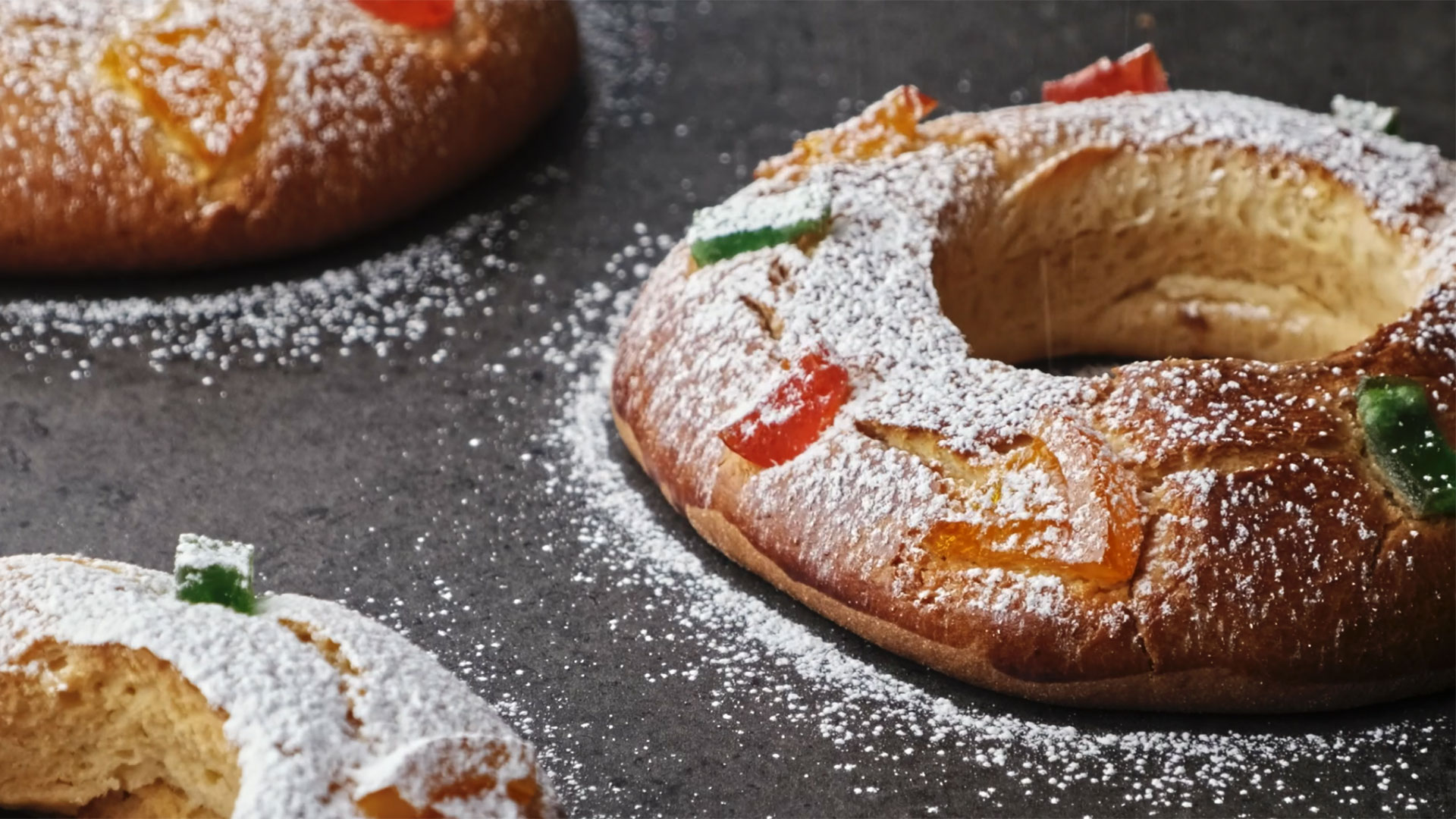 Oven

Bread

Christmas

Desserts
Description
After a deep discussion about potato tortilla with or without onion, here comes the new topic: roscón with or without filling. Roscón de Reyes (King's roscón) is a traditional Spanish sweet for Christmas, or more specifically for the Feast of the Holy Kings, which is observed in many countries on January 6th. It is a sort of sweet bread, with the shape of a ring, and it usually has a small surprise inside, like a small toy. You can have it with or without filling, from heavy cream to chocolate. There are many people who don't believe a roscón with filling is the real one. And we're here to start the fire, again, with not one, but three roscón recipes, each with a unique filling. 
Ingredients
Servings for
Butter at room temperature
75 g
Teaspoon of orange blossom water
1
Preparation
1
Pour into the beaker of a mixer or food processor flour, sugar, milk, butter, baker's yeast, egg yolks, orange blossom water, and a pinch of salt.
2
Mix for 5 to 10 minutes until everything is well combined.
3
Put the dough on the countertop, shape a ball with the help of some flour to prevent it from sticking, and place it in a bowl. Cover it with cling film.
4
Let it rise with the rising function of the oven at 35°C for 1 hour. Then, take the ball and divide it into three small balls of the same weight. Make a hole in the centre and place them on an oven tray with some kind of object in the middle to keep the hole during baking.
5
Place it back in the oven for another hour at 35°C to rise.Brush with egg and garnish with candied fruit.
6
Bake for 30 minutes at 160°C.
Chef's tip
Set aside to cool and fill each roscón with your favourite flavour. We have chosen pastry cream, heavy cream, and chocolate truffle.
Complements
Match your recipe with the best movies and rhythm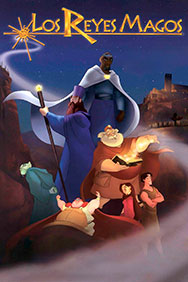 The Holy Kings
2003
Animation
I want to subscribe to the newsletter and
find out all the news
Rate the recipe!
Community assessment
The vote was successful