Mini burgers with avocado, brie and caramelised mushrooms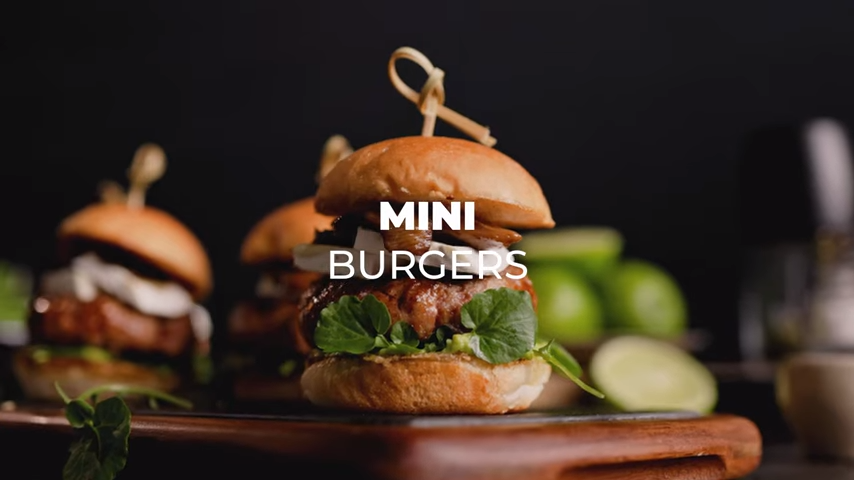 A la plancha

Recipe

Meats

American

Main dishes
Description
Meat lovers, pay attention to this mini burgers recipe because it will bring you to another level.
Today, these top mini burgers we are cooking in our SteakMaster oven can be yours. Enjoy this video recipe, activate your senses and go for them!
Ingredients
Servings for 8
Teaspoon of classic mustard
1
Mini brioche or rustic-type hamburger buns
8
Preparation
1
In a bowl mix: the two types of meat with salt, pepper, mustard, egg yolks and flour. Mix well and set aside in the fridge for 10 minutes.
2
Meanwhile, prepare the caramelised mushrooms by sautéing them in a frying pan with olive oil. When golden brown, add soy sauce to taste, reduce and set aside.
3
Preheat the SteakMaster oven in burger mode, make the burgers with 50 g of meat and brush them with olive oil. Heat for the set time, turn and continue cooking.
4
Heat the halved buns in a frying pan with butter and assemble the hamburger: at the base, place mashed avocado with lime juice, watercress, the hamburger, cheese slices and, finally, the caramelised mushrooms. Close the burger.
Chef's tip
Serve this mini burgers hot to enjoy best all the flavours. You can also combine different flavours to make several assorted mini burgers.
Complements
Match your recipe with the best movies and rhythm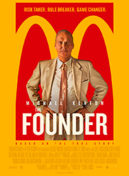 The Founder
2016
Biographical drama
I want to subscribe to the newsletter and
find out all the news
Rate the recipe!
Community assessment
The vote was successful