Tortilla paisana - Spanish omelette with vegetables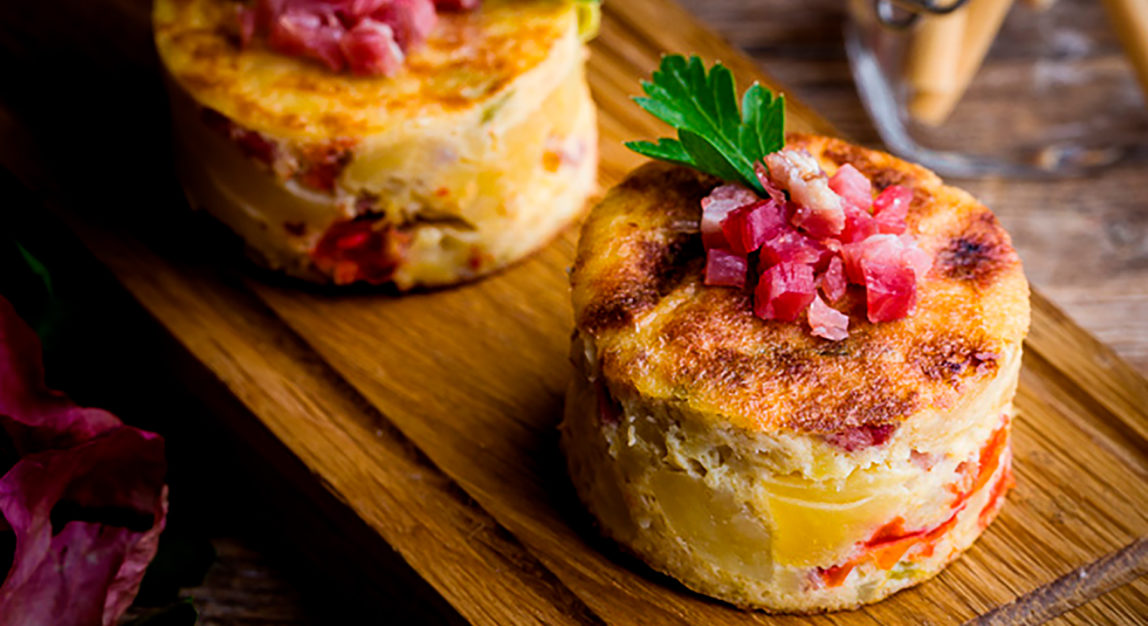 Recipe

Eggs and dairy

Spanish

Snacks
Description
A typical tapa from Alicante, Spain: tortilla paisana, meaning Spanish potato omelette with other vegetables from the countryside. This recipe brings together the best flavours from Alicante's vegetable gardens and the classic potato omelette (queen of the tapas).
A classic that always works.
Ingredients
Servings for 1
Preparation
1
Peel and dice the potatoes.
2
Chop the onion, red and green pepper, and the courgette.
3
Heat olive oil in a skillet to fry potatoes and vegetables together, over low-medium heat, until soft. Once everything is cooked, drain the excess of oil and set it aside.
4
In a bowl, beat the eggs, mix with vegetables and chopped ham. Add salt to taste.
5
Pour the mix into a greased skillet and cook the omelette.
Chef's tip
Open a bottle of wine, sprinkle some chopped ham on the top of this omelette and have some bread. The show has just begun.
Complements
Match your recipe with the best movies and rhythm
Quien a hierro mata
2019
Drama
I want to subscribe to the newsletter and
find out all the news
Rate the recipe!
Community assessment
The vote was successful