Roasted chicken with apple and white rice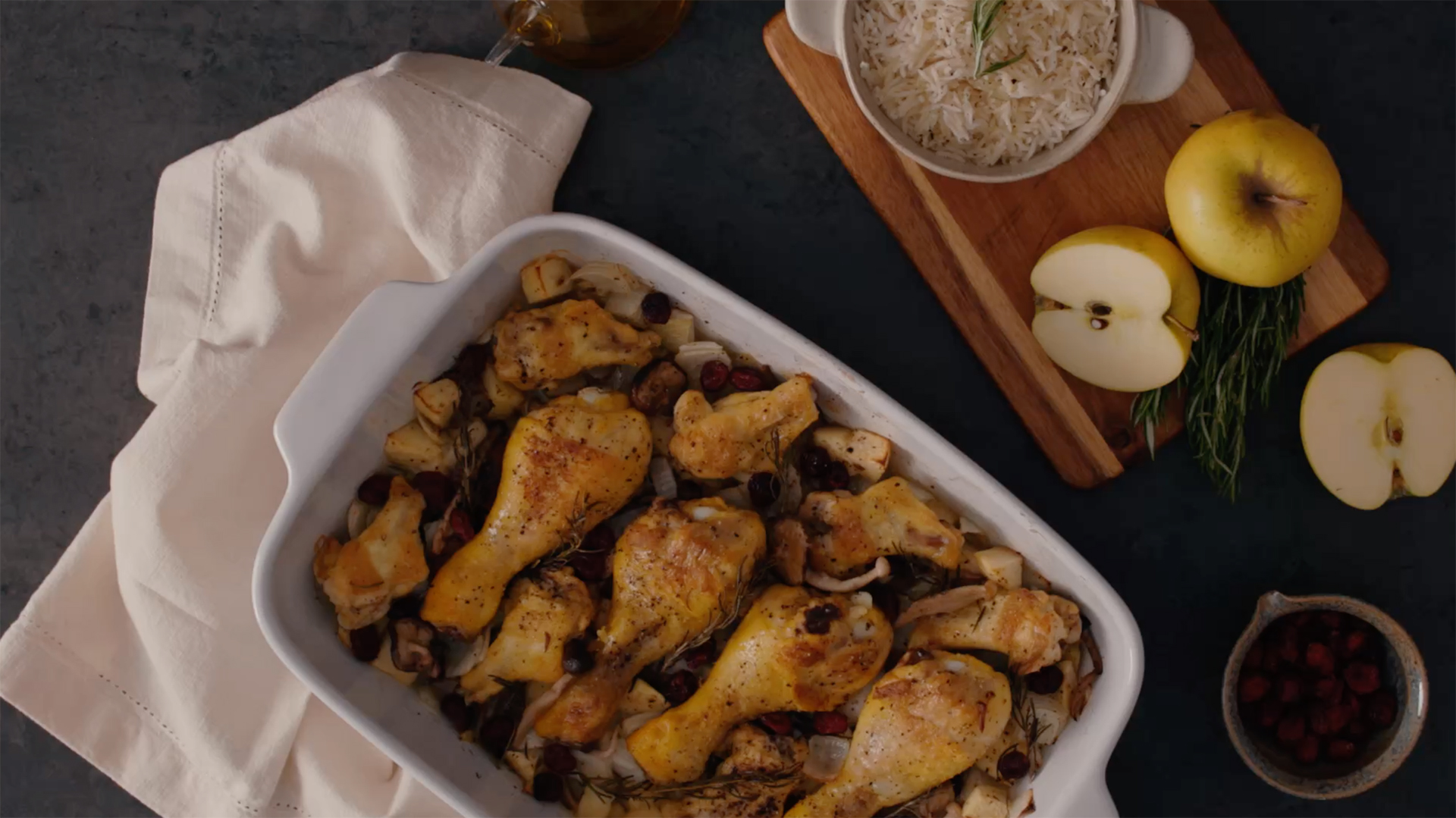 Oven

Video recipe

Rice

Main dishes
Description
Don't you ever dream of being able to cook from your sofa? We cannot make that dream come true completely because we need you to cut the vegetables and chicken in the kitchen with this chicken with apple and white rice recipe. But, the oven will do the rest of the work while you can control the programmes and temperature. You don't even need to wake up to see if it is ready, you will get a notification. Not bad, uh? We are one step further than Disney with this "we make your dreams come true" thing.
Ingredients
Servings for 2
Chicken thighs and legs
600 g
Preparation
1
Preheat the oven to 200°C, top and bottom heat.
2
Peel and dice the onion and apple. Put them together on an oven tray.
3
Cook the mushrooms in a large pan with some olive oil, and place them over the onion and apple, tossing.
4
With the same oil, fry the chicken over high heat on both sides and place it on the onion, apple, and mushrooms.
5
Add the white wine with salt and pepper and sprinkle some rosemary and dehydrated red berries all over the oven tray.
Chef's tip
You can serve the chicken with a bowl of basmati rice.
Complements
Match your recipe with the best movies and rhythm
Mirror, mirror
2012
Fantasy comedy
I want to subscribe to the newsletter and
find out all the news
Rate the recipe!
Community assessment
The vote was successful