Smoky vegetable bacon sandwich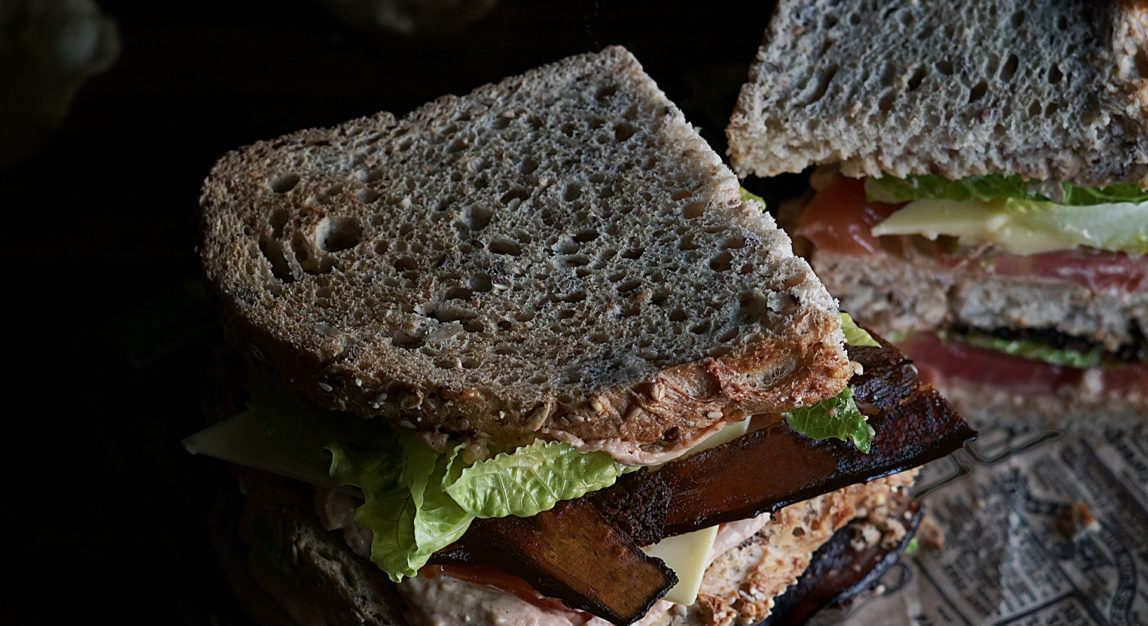 Recipe

Bread

Snacks
Description
What about an indoor picnic in the living room?
Make some room on the floor, spread a tablecloth, prepare all kinds of snacks, a cooler (or bucket with ice) with cold drinks, watch a nature's video on the TV to create the right environment, and enjoy this funny and different plan. We bring the sandwiches.
Ingredients
Servings for 2
Extra virgin olive oil
50 g
Skewers spicy seasoning
2 g
Preparation
1
Mix all the dressing ingredients and brush both sides of the bacon slices.
2
Put them on an oven tray with parchment paper and bake at 120ºC until crispy. It will take around half an hour. Rise the temperature a bit if needed.
3
Make the mayonnaise by whisking all the ingredients and set aside. Cut pickles and tomato into slices and toast the bread.
4
Spread the mayonnaise on the four bread slices. Place the tomato over two of the bread slices and then the pickles, cheese, bacon, and lettuce over these ingredients. Put a bread slice on the top and press.
Chef's tip
You can wrap it with aluminum foil and toast it in the oven, so the cheese melts, or even toast the bread. It is important to place bacon between the cheese and the lettuce because they are the less wet sandwich ingredients, and therefore, we will keep the bacon crispy.
Complements
Match your recipe with the best movies and rhythm
I want to subscribe to the newsletter and
find out all the news
Rate the recipe!
Community assessment
The vote was successful