Ribs with coffee barbecue sauce

Oven

Video recipe

Meats

American

Main dishes
Description
Ribs are always welcome for lunch. No matter if you are with friends, your parents-in-law, or with your date (yes, let's fight for our right to eat with our hands on a first date). In other words, ribs are a must, and if we have ribs with coffee barbecue sauce, you can't ask for more.
Ingredients
Servings for 2
Teaspoon of smoked paprika
1
Preparation
1
For the ribs, mix together in a bowl the olive oil with salt, pepper, cumin, and paprika. Rub the washed ribs with this mix and wrap them with aluminium foil. Cook for two hours at 120 °C in the oven.
2
Meanwhile, make the coffee barbecue sauce. Put all the ingredients in a saucepan, blend well, and cook on low-medium heat for 20 minutes until it reduces and you have a thick sauce.
3
After two hours, check the ribs and remove the aluminium foil. Cook for 30 more minutes. Flip the meat over and brush the top with the thick barbecue sauce.
4
Raise the oven temperature to the highest setting and cook for 10 minutes more, optionally brushing again.
Chef's tip
Serve with baked potatoes and lettuce to taste.
Complements
Match your recipe with the best movies and rhythm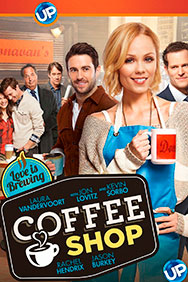 Coffee shop
2011
Romantic comedy
I want to subscribe to the newsletter and
find out all the news
Rate the recipe!
Community assessment
The vote was successful