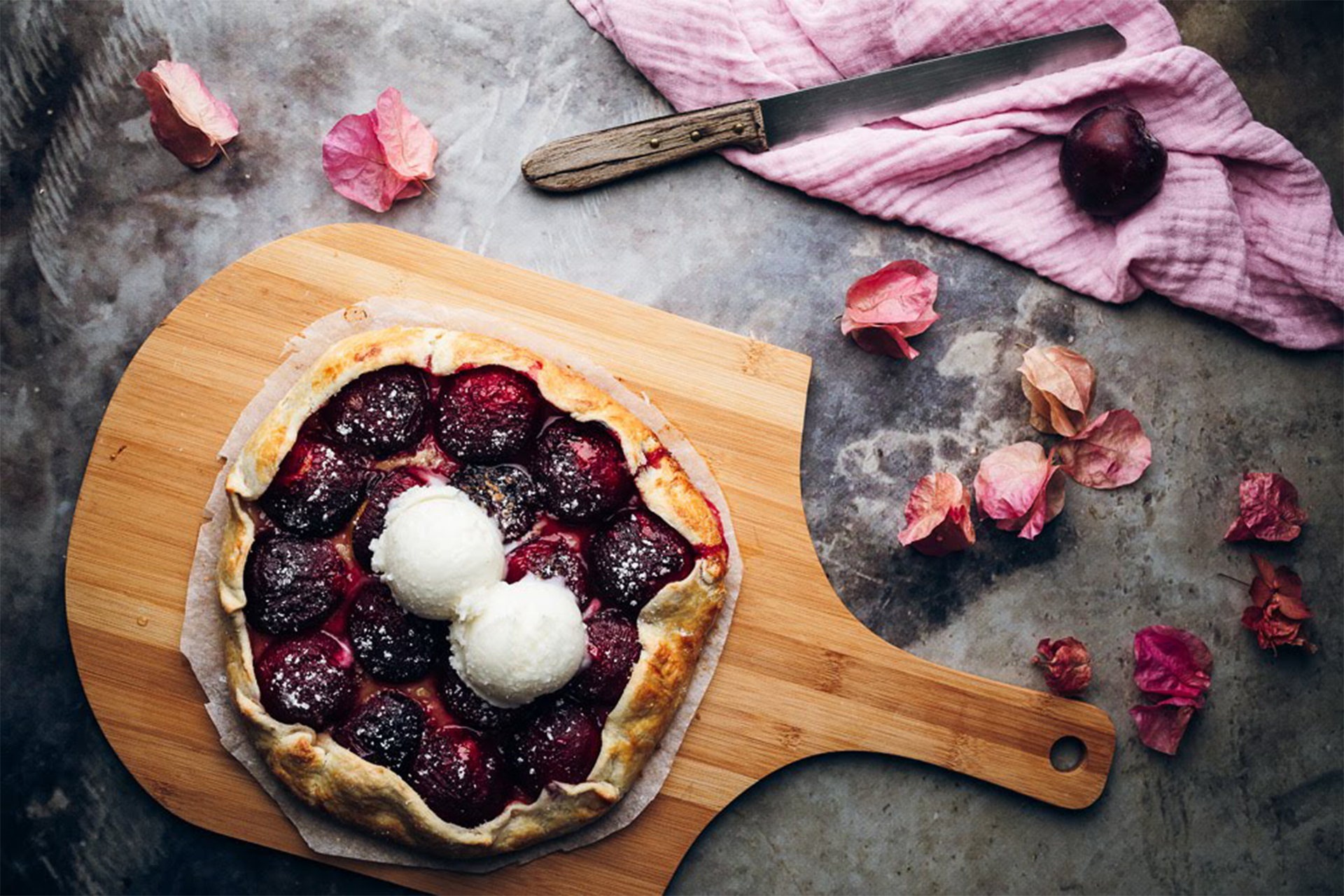 Oven

Recipe

Fruit

Vegetarian

French

Desserts
Description
The pies are a weakness for most humans, and besides making you fall in love with its taste, it also makes you fall in love with its presentation, so there is no escape. That happens to us with this Plum Gallete. Its rustic look makes this cake, of French origin and derived from crépes, one of our favorites.
Ingredients
Servings for 4
Cold unsalted butter
150 g
Almond flour
3-4 tablespoons
Preparation
1
To make the dough, mix in a bowl the flour, sugar and salt. Then add the cold butter cut into cubes and the mix it with the hands until crumble and it has an earthy appearance.
2
Then add the vanilla and cold water to combine all ingredients together.
3
Wrap the dough in plastic wrap and refrigerated for at least half hour.
4
Preheat oven to 200 degrees. Meanwhile, using two papers plant floured, stretch the dough with a roller.
5
Spread in the center of dough the cornstarch and a scoop almond flour on top.
6
Place plums halved, pitted, and close the dough around them.
7
Paint the dough with the beaten egg and sprinkle with sugar plums.
8
Bake for about 20-25 minutes or until golden brown.
9
Let it cool for a few minutes. Can be consumed warm accompanied by vanilla ice cream.
Complements
Match your recipe with the best movies and rhythm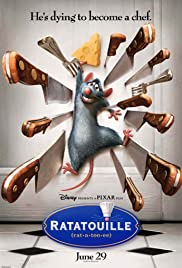 Ratatoullie
2007
Animación. Aventura. Comedia.
I want to subscribe to the newsletter and
find out all the news
Rate the recipe!
Community assessment
The vote was successful