Strawberry parfait with beetroot and chia seeds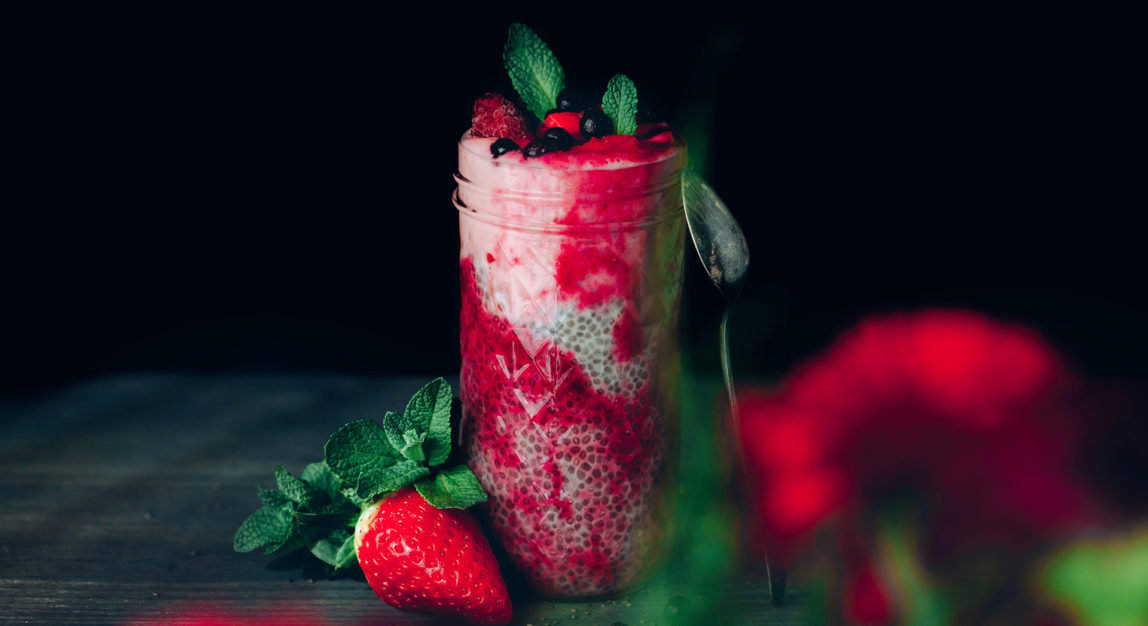 Recipe

Fruit

Breakfast

Vegans

Desserts
Description
We wish enjoying this Strawberry parfait with beetroot and chia seeds will be like just snap our fingers and get it, right? Maybe it is not that easy, but it will take you 15 minutes to do it, and it is worth it.
Ingredients
Servings for 1
Tablespoons of chia seeds
4
Teaspoons of coconut sugar
2
Teaspoon of ground cardamom
1/2
Teaspoon of ground cinnamon
1/2
For the strawberry compote:
Teaspoon of agave syrup
1
Tablespoons of veggie yoghurt
4
Preparation
1
For the chia pudding, mix everything together in a jar and place in the refrigerator until chia seeds and the mix thicken looking like a pudding.
2
Blend the beetroot with the ripe strawberries and a tablespoon of agave syrup to make the strawberry compote. Mix until well-combined.
3
For the yoghurt cream, blend 4 tablespoons of yoghurt and the 2 other strawberries.
4
To assemble the parfait, layer strawberry compote on the bottom of a tall glass. Spread it inside in an irregular pattern.
5
Add chia pudding to half of the glass.
6
Fill the rest with yoghurt.
Chef's tip
Decorate top with red berries and mint leaves.
Complements
Match your recipe with the best movies and rhythm
I want to subscribe to the newsletter and
find out all the news
Rate the recipe!
Community assessment
The vote was successful