Fried eggs and fries trampantojo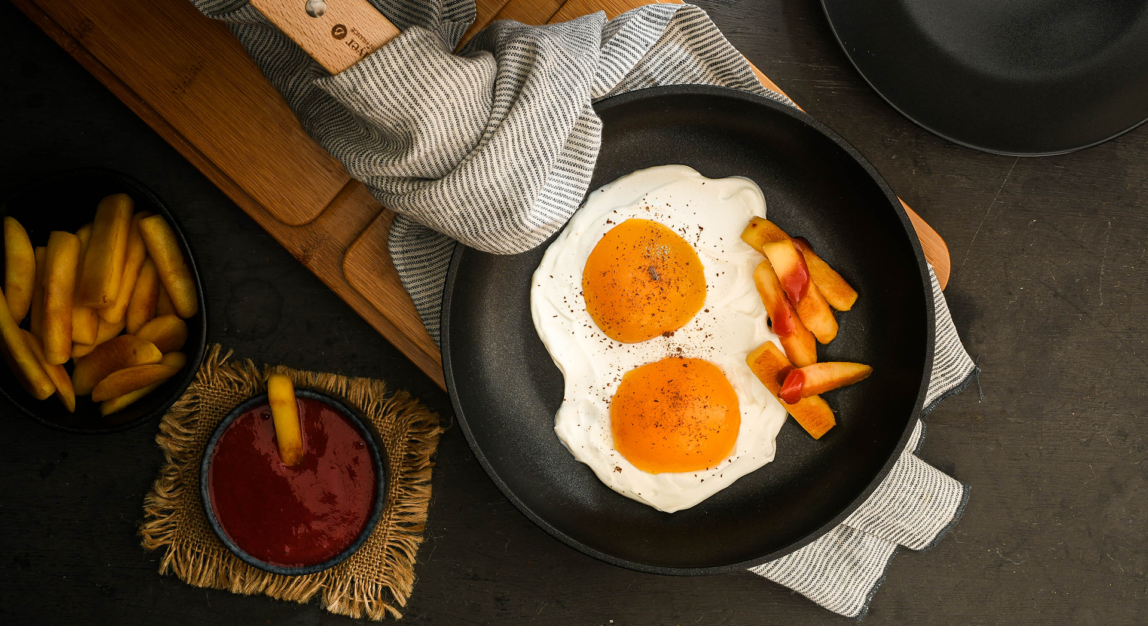 Raw food

Eggs and dairy
Breakfast

Desserts
Description
Recipes, creativity, sense of humour, and entertainment are helping most of us to carry on these days at home. And trampantojos (trompe l'oeil). are the kings here, so we have cooked these fake "fried eggs with fries" to have some fun.
Ingredients
Servings for 2
Preparation
1
Stir yoghurt and spread a couple of tablespoons on a pan, shaping two overlapped circles (don't need to be perfect).
2
Place on half peach in the middle of each circle. Cut the base a bit if needed to make the size of the peach looking as much as a yolk as you can.
3
Peel apples and cut into segments, like fries. Cooked in a pan without any kind of oil or butter, over medium heat, stir to cook evenly until brown.
4
Use a colander with the marmalade to make it thinner.
Chef's tip
Sprinkle grated dark chocolate over the fried eggs, apple fries and strawberry marmalade, like if they were real.
Complements
Match your recipe with the best movies and rhythm
I want to subscribe to the newsletter and
find out all the news
Rate the recipe!
Community assessment
The vote was successful