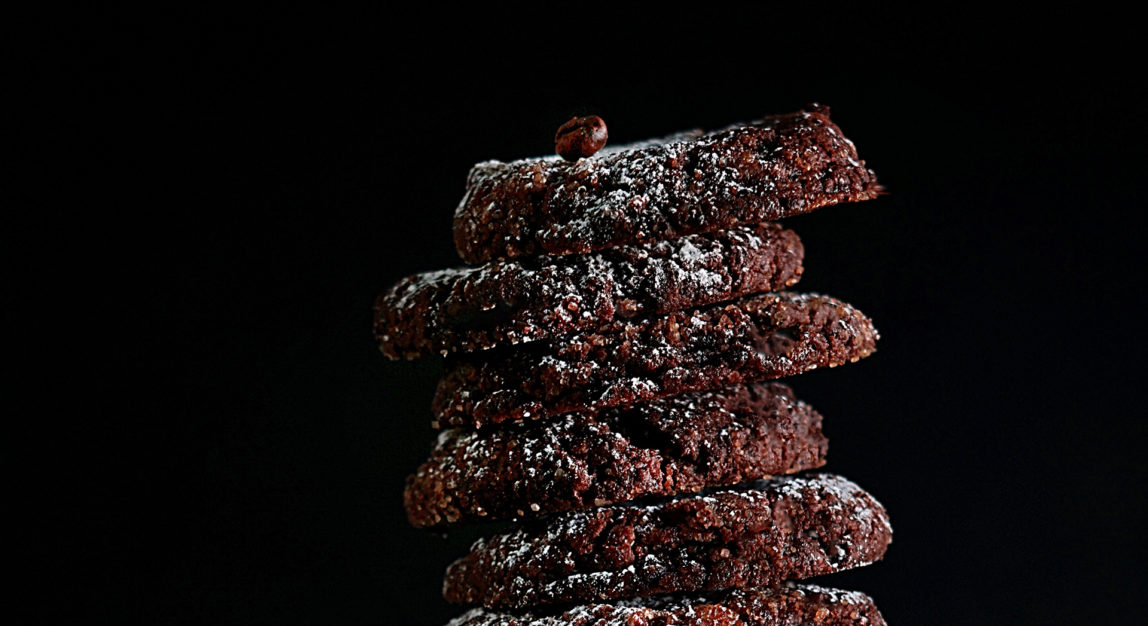 Oven

Recipe

Pastries and sweets

Breakfast

Desserts
Description
We just wanted to grab one of these mocha cookies for coffee, and well, we have already eaten five.
Because there is nothing like enjoying a good coffee or tea after a meal with a cookie. Or with ten cookies.
Ingredients
Servings for 17
Ground, pure cocoa powder
30 g
Preparation
1
Beat with a whisker or a hand blender margarine and sugar until well-mixed.
2
Add coffee and vanilla and whisk again.
3
Add the rest of the dry ingredients, little by little, and then, the chocolate.
4
Once everything is combined, make balls with the dough, all of the same size. You can use an ice-cream scoop. Put all the balls on a plate over parchment paper and chill in the refrigerator for around two hours, until the dough hardens.
5
Arrange the balls on an oven tray with parchment paper too, and leave a little space between them cause they will spread during baking.
6
Bake at 180ºC until the edges harden. It will take 12 to 15 minutes. Leave the cookies to cool.
Chef's tip
Store them in a jar, food container, or similar. These cookies can last up to a week (though you probably eat them all in a few days). Sprinkle with a mix of icing sugar and cinnamon before serving.
Complements
Match your recipe with the best movies and rhythm
I want to subscribe to the newsletter and
find out all the news
Rate the recipe!
Community assessment
The vote was successful