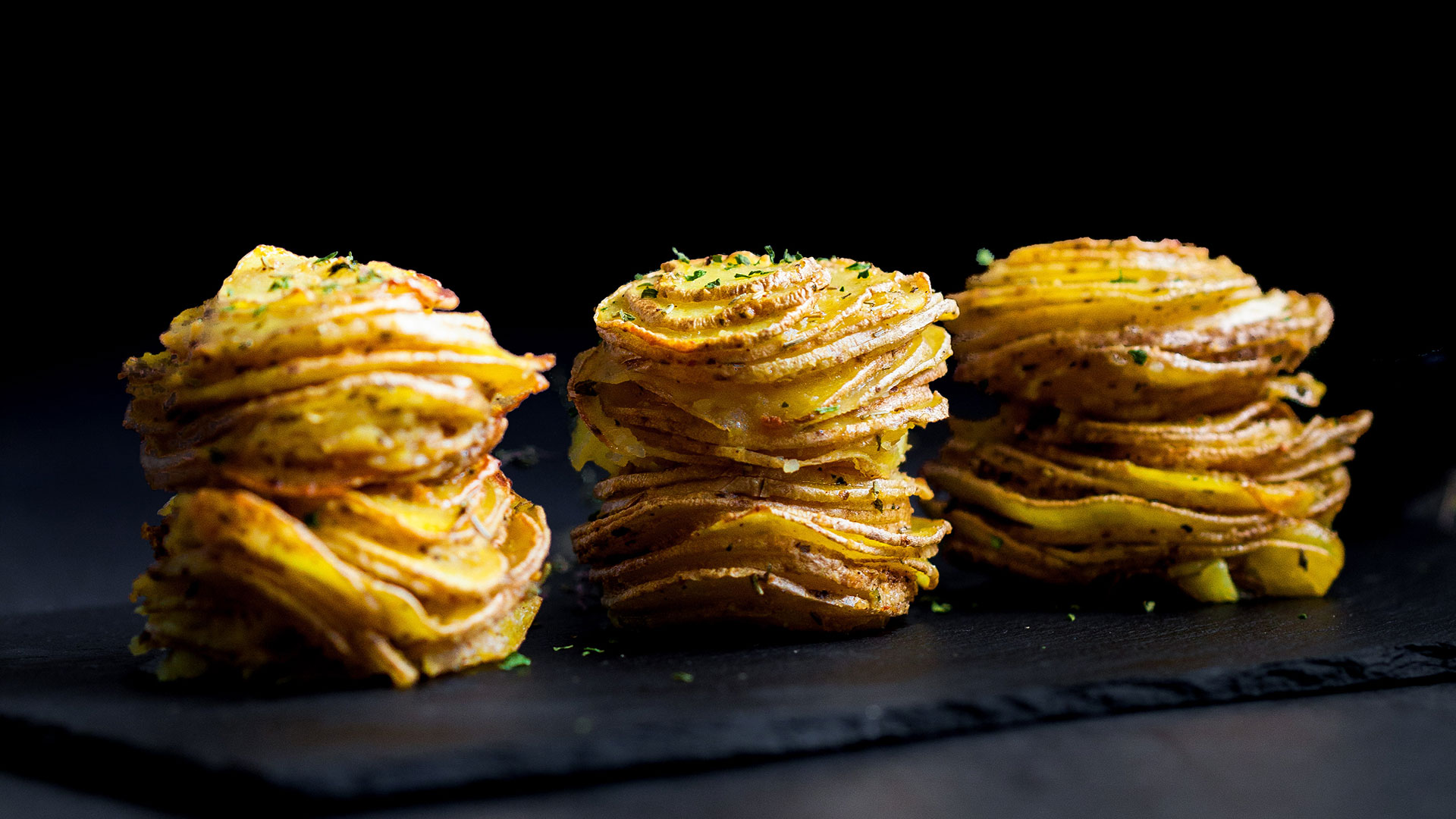 Oven

Recipe

Gluten free

Slide dishes
Description
Our GrandChef can cook absolutely anything, no matter the size or how high it is. And this recipe brings us a different way to enjoy baked potatoes, a high way, with these crispy towers.
Ingredients
Servings for 2
Tablespoons of olive oil
4
Tablespoon of pink salt
1
Tablespoon of dry thyme
1
Tablespoon of dry rosemary
1
Tablespoon of ground garlic
1
Tablespoon of onion powder
1
Preparation
1
Wash potatoes thoroughly and slice them into thin slices. You can use a mandoline too.
2
Place the slices in a bowl and season them with the rest of the ingredients. Toss well with your clean hands to combine the spices and potatoes.
3
Grease a few muffin moulds and fill them with the potato slices.
4
Bake at 180 °C for 30 minutes, or until the potatoes are crispy and golden brown.
Chef's tip
Serve hot, sprinkle some dried thyme and parsley on top, and dip in your favourite sauce.
Complements
Match your recipe with the best movies and rhythm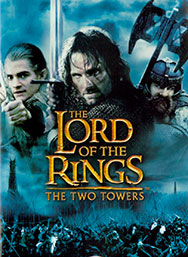 The Lord of the rings: the two towers
2002
Fantasy
I want to subscribe to the newsletter and
find out all the news
Rate the recipe!
Community assessment
The vote was successful