Cod with aioli and young white wine

Oven

Video recipe

Fish and seafood

Main dishes
Description
Close your eyes and imagine you are on the beach enjoying this cod with aioli with a glass of young white wine and, meanwhile, you are listening to the sound of the waves. Now open your eyes and look at this plate. We cannot bring you the sea breeze, but we can take back those feelings through all the flavours of this recipe, combining fish with a glass of young white wine. The fruity flavours and freshness will intensify this unique experience.
Ingredients
Servings for
Pisto (Spanish recipe similar to ratatouille)
Preparation
1
In an oven platter, spread the pisto on the base, place the four loins on it, and add olive oil with freshly ground black pepper.
2
Bake for 10 minutes at 170°C, depending on the thickness of the cod, until the flesh layers separate from each other.
3
Meanwhile, prepare the aioli by placing all the ingredients in a beaker and mixing with the hand mixer at the bottom. When the mayonnaise begins to blend, you can move the mixer up and down to finish the sauce.
4
Remove the cod from the oven and serve one loin per guest. Cover the top with the aioli and use a culinary torch to harden the top. If you haven't got one, cover the top with the aioli and place it in the oven at 200 °C for two or three minutes.
Chef's tip
Serve with a glass of young white wine.
Complements
Match your recipe with the best movies and rhythm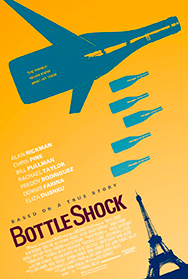 I want to subscribe to the newsletter and
find out all the news
Rate the recipe!
Community assessment
The vote was successful