Chocolate and coffee tiramisu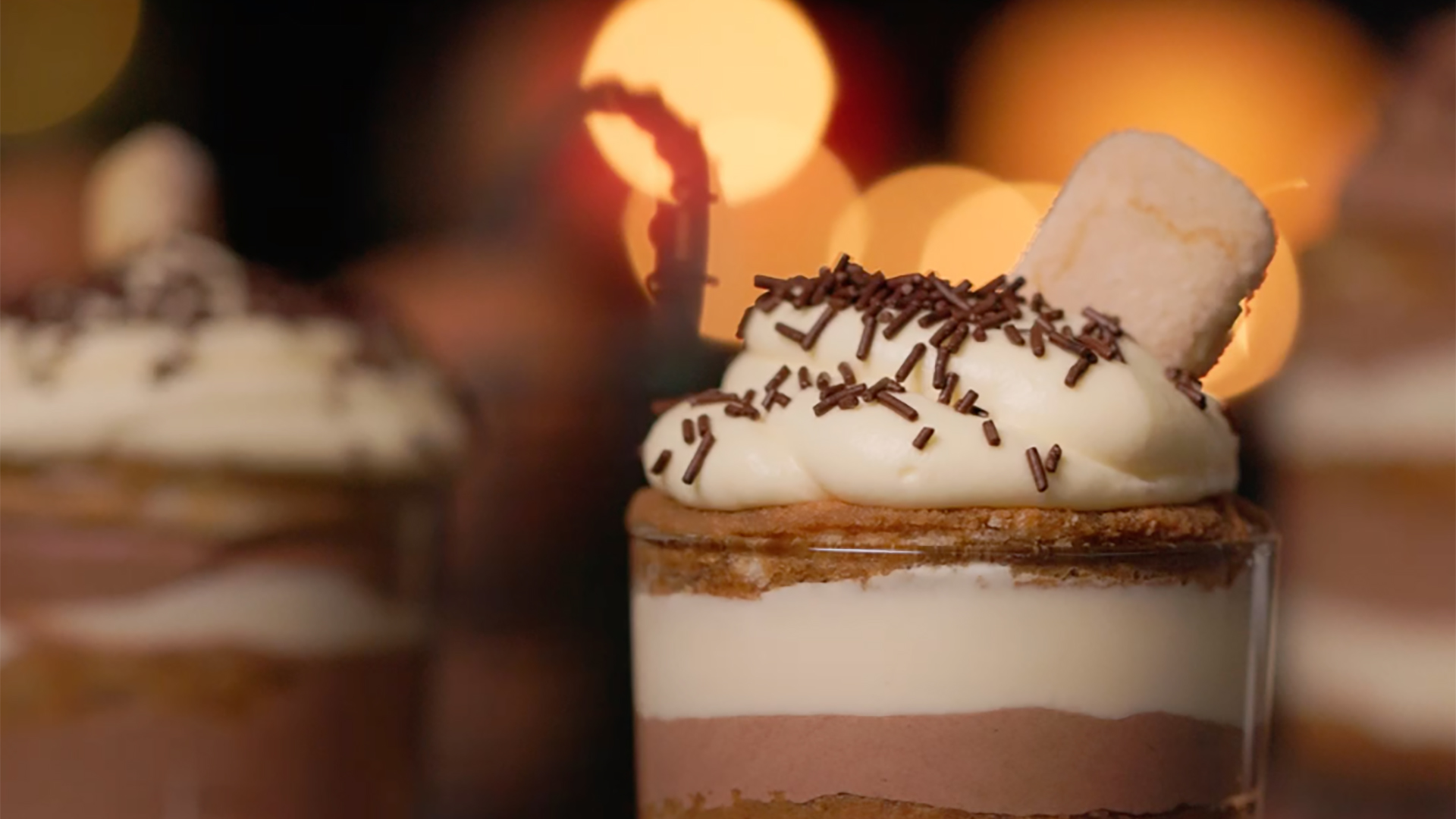 Recipe

Dessert

Breakfast

Italian

Desserts
Description
The name of this yummy recipe is tiramisu, but it is also known as "this wonderful and classic dessert loved by every coffee lover in the world." And, if we add a bit of chocolate and serve it in individual glasses to enjoy without sharing, we get maximum pleasure.
Ingredients
Servings for 3
Long espresso cup of coffee
1
Preparation
1
To make the mascarpone cream, whisk the egg yolks and sugar to ribbon stage with a hand mixer. Add mascarpone and, besides, beat the egg whites to stiff peaks.
2
Fold one mix into the other and separate them into two different bowls. Sift the cocoa powder and add it to one of the bowls. Put both blends in separate piping bags and place them in the fridge.
3
For the sponge cake layer, cut the sponge cake into round layers with the glass, where we will serve the tiramisu later.
4
Prepare a long espresso and soak the sponge cake circles slightly. Cover the bottom of the glass with one sponge cake circle, then with the chocolate cream, and finally with the mascarpone cream.
Chef's tip
Repeat with the layers until you fill the glass and garnish with half a ladyfinger and dark chocolate sprinkles.
Complements
Match your recipe with the best movies and rhythm
I want to subscribe to the newsletter and
find out all the news
Rate the recipe!
Community assessment
The vote was successful