Chicken skewers with yoghurt sauce

Grill

Chicken and other birds

Main dishes
Description
Skewers are the kings of any barbecue or Summer party. So we show you how to cook some at home with this recipe to succeed at any meal.
Ingredients
Servings for 6
Preparation
1
For the yoghurt sauce: finely chop the cucumber, mint and chives and mix with the yoghurt, the juice of half a lime, salt and pepper. Set aside.
2
For the skewers: dice the chicken breast, the red and yellow peppers and cut the courgette into half-moons. Assemble the skewers by alternating the above ingredients and the cherry tomatoes to taste.
3
Prepare a dressing by mixing the oil with the salt and spices and brush the skewers. In the meantime, preheat the oven in SteakMaster function and in manual mode.
Chef's tip
Serve these tasty chicken and vegetable skewers with some yoghurt sauce.
Complements
Match your recipe with the best movies and rhythm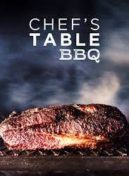 Chef's Table: Barbacoa
2020
Documentary
I want to subscribe to the newsletter and
find out all the news
Rate the recipe!
Community assessment
The vote was successful