Raw food

Video recipe

Vegetable

Asian

Main dishes
Description
It's hard to believe that a few rice rolls stuffed with protein and other toppings can conquer so many stomachs. Sushi becomes an addiction for everybody who tastes it. And when something is trendy, all types of variations of the original recipes arise. For that reason, we choose today to use the raw fish for vegetables to show you how to prepare vegetarian makis, as tasty and addictive as the original sushi.
Ingredients
Servings for 1
Preparation
1
Cook the whole rice in water for 20 minutes. Drain and let the rice cool down.
2
Once it is cold, add rice vinegar and spread the rice in the nori sheet with your hands. Leave the borders free.
3
Spread the cream cheese in the middle of the rice and add the raw vegetables, red cabbage, carrot and avocado, cut in stripes.
4
Sprinkle with black & white sesame seeds and form the rolls.
5
Wet one of the borders with water and, with the help of the bamboo mat, make a roll.
6
With a sharp, wet knife, we cut the roll in a bit less of 1-inch slices.
7
Serve with soy and wasabi.
Chef's tip
Rice should be well integrated and with a creamy texture. Serve hot sprinkled with chopped nuts and sesame seeds!
Complements
Match your recipe with the best movies and rhythm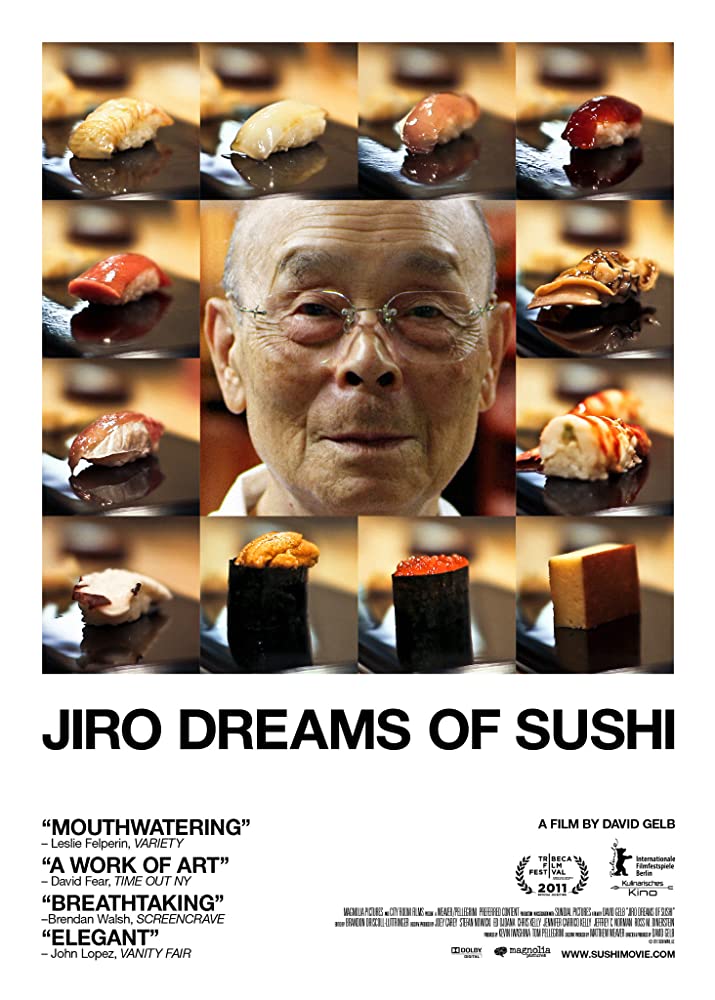 Jiro Dreams Of Sushi
2011
Documental.
I want to subscribe to the newsletter and
find out all the news
Rate the recipe!
Community assessment
The vote was successful