Vegetable samosas with mint yogurt sauce

Recipe

Vegetable

Vegetarian

Asian

Starters
Description
These crispy tortilla chips, coated with sesame seeds and stuffed with a mix of vegetables, aka Samosas, have conquered us completely. A recipe that is not only easy to do, but it is also an irresistible, tasty recipe that reaches the maximum level of delight when bathing in yogurt sauce.
Ingredients
Servings for 4
Vegetable oil
1 tablespoon
Potato, finely diced
150 g
Carrot, finely diced
100 g
Preparation
1
For the sauce, wash and finely chop the mint leaves. Peel the garlic clove and chop finely. Add mint and garlic to yoghurt and stir. Season with ground black pepper. Keep in the fridge until serving.
2
For the filling, heat the oil in a skillet, add the onion and garlic, mix with the curry powder and fry for 10 minutes until soft. Add the vegetables, season to taste and stir well until coated. Pour in the stock, cover and simmer for 30 minutes until cooked. Leave to cool completely before using.
3
Cover the phyllo sheets with a damp kitchen towel. Keeping the remaining phyllo covered and working quickly, place one sheet on the worktop. Gently brush with some butter, then lay a second sheet on top and brush with butter. Cut lengthwise into four strips.
4
Put a tablespoon of filling near the corner of one phyllo strip and fold it, with the shape of a triangle. Continue folding the strip, keeping the triangle shape. Put the samosa on a sheet of parchment paper, with the folded side down. Make three more triangles following the same instructions and repeat with the remaining phyllo sheets and filling.
5
Brush both sides of each samosa with melted butter, sprinkle with sesame seeds and bake at 180º C, turning the samosas over halfway through, until golden and crispy, about 20 minutes.
6
Cool a bit before serving with the mint yoghurt sauce.
Complements
Match your recipe with the best movies and rhythm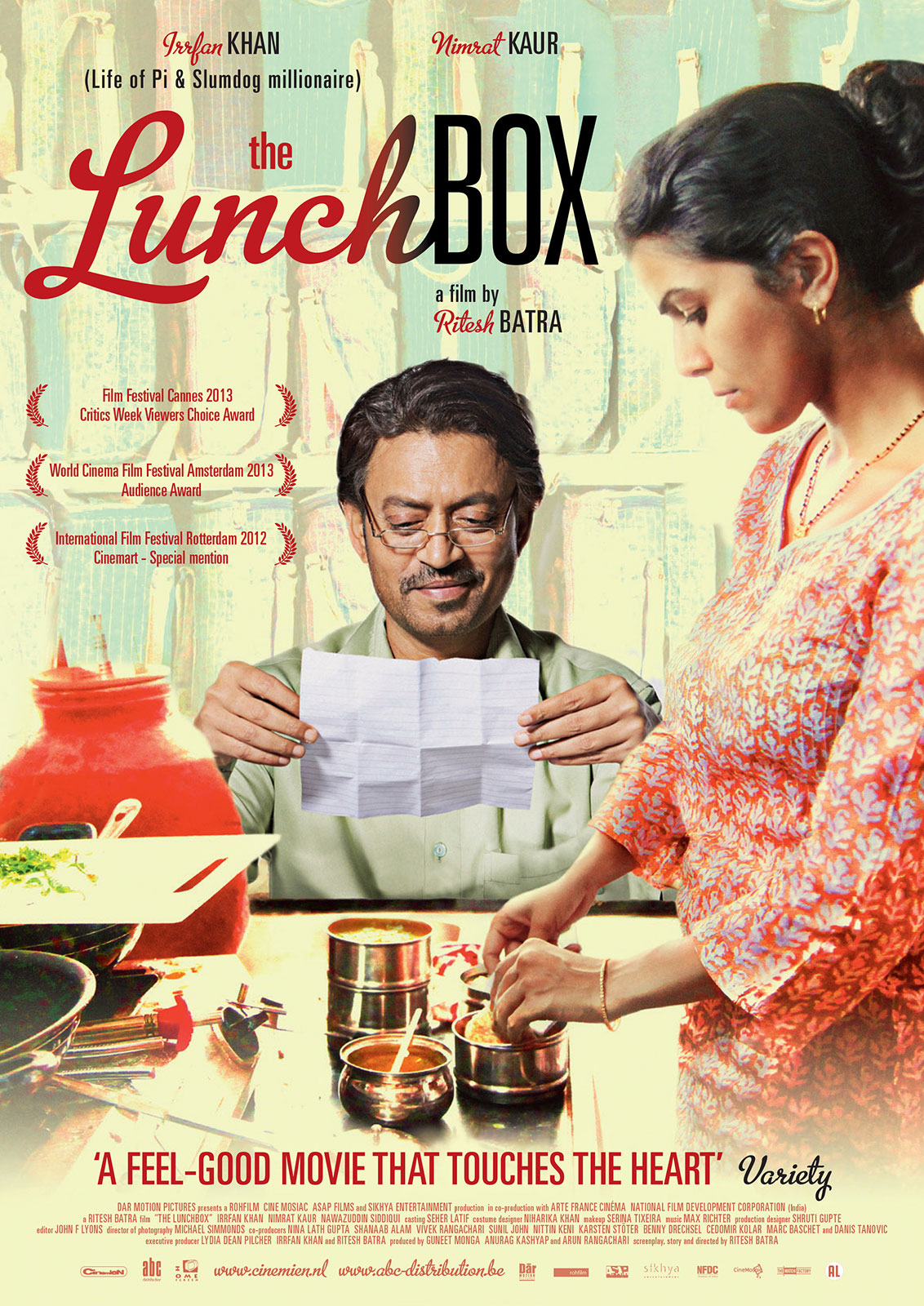 The Lunchbox
2013
Drama. Romance.
I want to subscribe to the newsletter and
find out all the news
Rate the recipe!
Community assessment
The vote was successful