A la plancha

Vegetable

Vegetarian

Starters
Description
These vegetable rice rolls are healthy, easy, quick to prepare, and juicy. But the best of all is that your kitchen will be free of smoke thanks to the automatic extraction of the hood integrated into the MasterSense Air induction hob.
Ingredients
Servings for 2
Large Chinese cauliflower
1
Cooked basmati rice
120 g
Tablespoons of soy sauce
3
Tablespoons of rice vinegar
2
Preparation
1
Chop the clove of garlic, spring onion, red pepper, and ginger. Stir fry in a pan or wok over high heat with some olive oil and cook the vegetables until golden brown. Add the rice and the sweet potato, grated, together with honey, and soy sauce. Stir fry for a couple of minutes and set aside.
2
Meanwhile, bring water to a boil and cook the Chinese cauliflower for five minutes or until tender. Cool the cauliflower quickly.
3
Strain the leaves and place them on a kitchen board. Fill each leaf with the vegetable mixture on the bottom, fold the sides, and roll up until the leaf is sealed.Repeat with the rest of the leaves and vegetables.
4
Heat the olive oil in a pan over high heat, and roast the rolls on both sides. Prepare the sauce by mixing all the ingredients together in a bowl.
Chef's tip
Serve with the rolls and garnish with roasted sesame seeds.
Complements
Match your recipe with the best movies and rhythm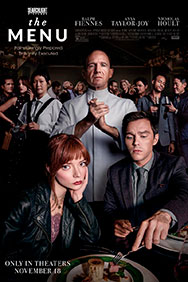 I want to subscribe to the newsletter and
find out all the news
Rate the recipe!
Community assessment
The vote was successful