Salmon tataki with wasabi mayonnaise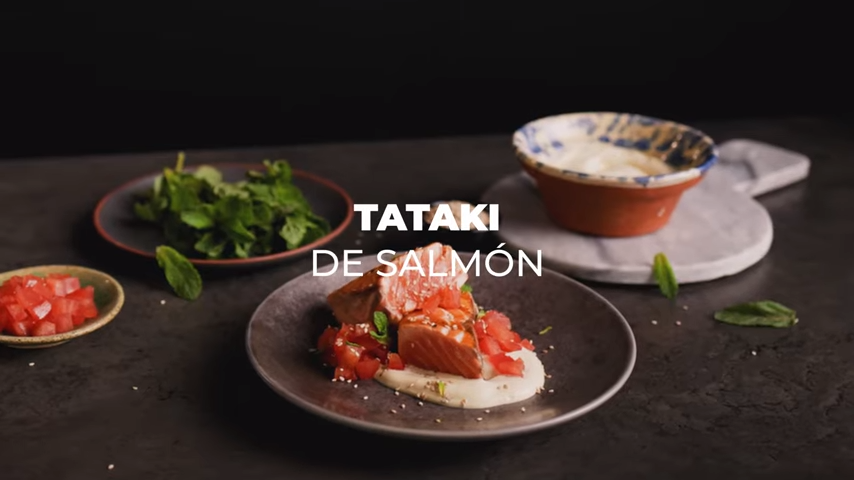 Grill

Recipe

Fish and seafood

Asian

Main dishes
Description
We cooked the perfect salmon tataki in the oven, and we have served it with tasty wasabi mayonnaise. A recipe to transport you to Asia from the first bite.
Ingredients
Servings for 2
Preparation
1
For the salmon tataki: prepare the salmon marinade by mixing the soy with the agave syrup, lime juice and grated ginger.
2
Pour the mixture over the salmon cubes in a high serving dish and leave to rest for 30 minutes. In the meantime, preheat the SteakMaster oven with the Tataki function, place the cubes on the grill, and cook for the set time.
3
For the wasabi mayonnaise: place the egg, lemon juice, salt, wasabi and a little oil in a mixing bowl. Start whisking and when it begins to emulsify, gradually add the remaining oil until it is completely whipped. Serve in a sauce dish.
Chef's tip
Arrange the mayonnaise on the base of the plate, place the tataki cut in half on top and decorate with diced tomato, sesame, and mint leaves to taste.
Complements
Match your recipe with the best movies and rhythm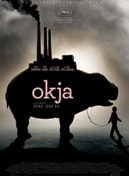 Okja
2017
Action-adventure
I want to subscribe to the newsletter and
find out all the news
Rate the recipe!
Community assessment
The vote was successful