Vegan buñuelos (doughnuts)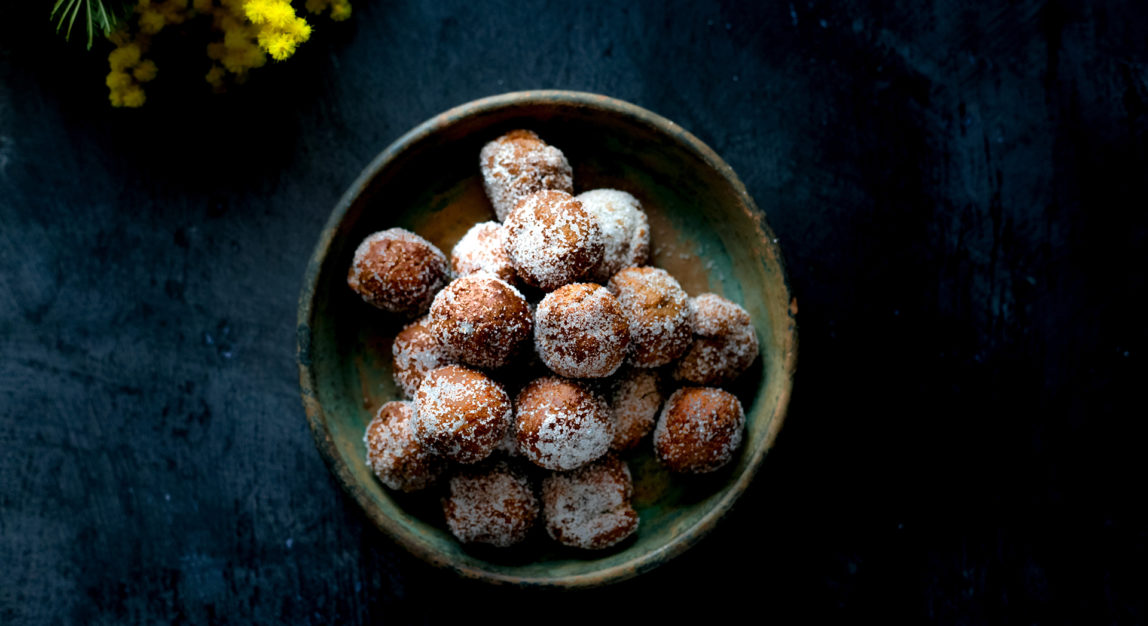 Bread

Breakfast

Spanish

Desserts
Description
This type of doughnuts or buñuelos de Viento is part of the traditional Spanish gastronomy, and we bring you the vegan recipe today. We don't know where the name comes from (wind doughnuts), but maybe it comes from the fact that you can eat a tray full of these sweets in less than what it takes the wind to pass by. And we can understand why, because these bites are fluffy and sweet, a dangerous combination (and temptation).
Ingredients
Servings for 30
sugar or erythritol (sweetener)
30g
Teaspoon of Vanilla extract
1
Tablespoon of lemon and orange zest
1
Teaspoon of green anise seeds
1
Preparation
1
Blend or mash the banana until you get a puree.
2
In a bowl, mix the flour with the cinnamon, the anise (previously ground), the erythritol or sugar, and the salt.
3
Add the banana, vanilla, and lemon and orange zest.
4
Knead for a couple of minutes until you have a consistent texture.
5
Crumble in the fresh yeast.
6
When the dough becomes firm, add the oil little by little, and continue to knead it until everything is completely mixed.
7
Refrigerate the dough for 24 hours in a bowl covered with a cloth.
8
The next day, make balls of the same size from the dough and place them on a greased tray.
9
Let them ferment in a warm place for a couple of hours.
10
Fry them in a pan, or brush them with oil and bake them at 180C until golden brown (30 minutes approximately).
Chef's tip
Once cooked, coat them with erythritol or sugar.
Complements
Match your recipe with the best movies and rhythm
I want to subscribe to the newsletter and
find out all the news
Rate the recipe!
Community assessment
The vote was successful