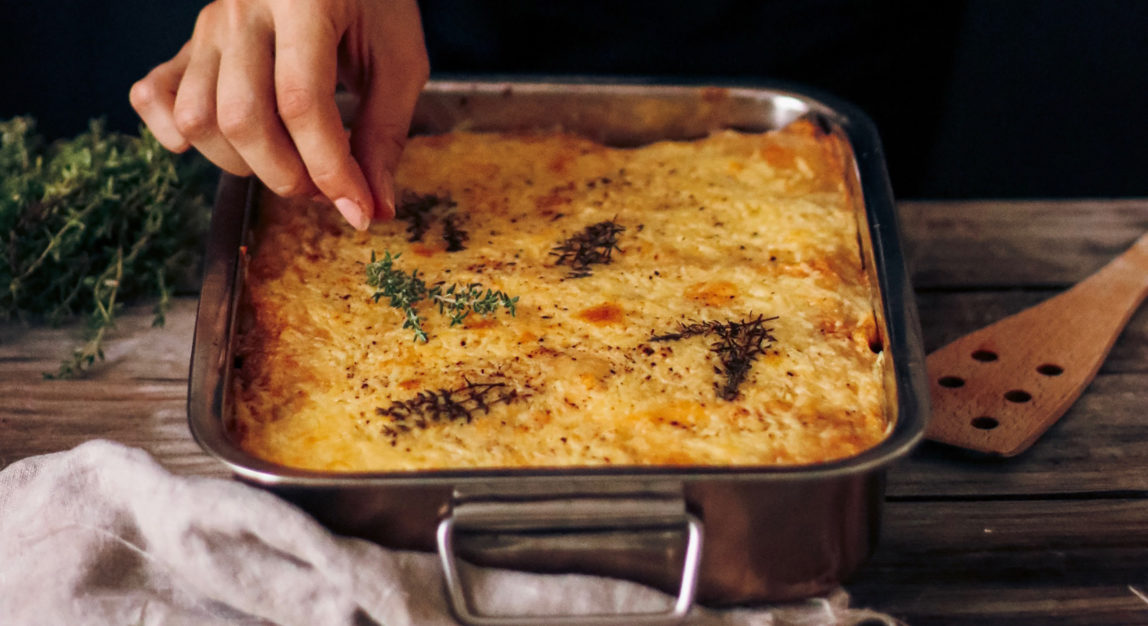 Gratin

Meats

Italian

Main dishes
Description
Preheat the oven and put your apron on because here is a new yummy recipe: the classic, world-famous, meat lasagna.
Ingredients
Servings for 6
Ground meat (pork, veil, or both)
800g
Preparation
1
Put two tablespoons of olive oil in a pan and heat.
2
Add carrot and fry for 5 more minutes. Pour the white wine and cook for 5-6 minutes.
3
Add meat to the saucepan and don't forget to put some salt and pepper to taste.
4
Then, tomato and oregano, salt again if you need, and cook for 30 more minutes over medium heat.
5
Prepare an oven dish to assemble the lasagna. Arrange two layers of lasagna sheets, add the meat, place two more layers and pour the rest of the fried meat. Place two lasagna sheets on top.
6
To cook béchamel, melt one tablespoon of butter and one of olive oil in a saucepan. Add flour and fry for a few minutes until it looks golden brown.
7
Now, add milk, little by little (better warm than hot), and whisk until thickening, to dissolve lumps. When it is ready, remove from heat and stir again.
8
We are looking for a lighter sauce than the ordinary béchamel texture. Add nutmeg, salt, and pepper over and pour a thin layer of the sauce over the lasagna.
9
Sprinkle both types of cheese all over and some fresh thyme.
10
Bake at 200ºC for 20 minutes. Last 5 minutes, bake at 250ºC with grill for a crunchy top. Serve immediately.
Chef's tip
You can choose another type of cheese for your lasagna top. Serve it hot to enjoy flavour and scent better.
Complements
Match your recipe with the best movies and rhythm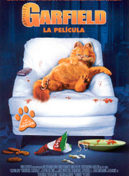 Garfield la película
2004
Live-action comedy
I want to subscribe to the newsletter and
find out all the news
Rate the recipe!
Community assessment
The vote was successful