Spanish Torrijas with honey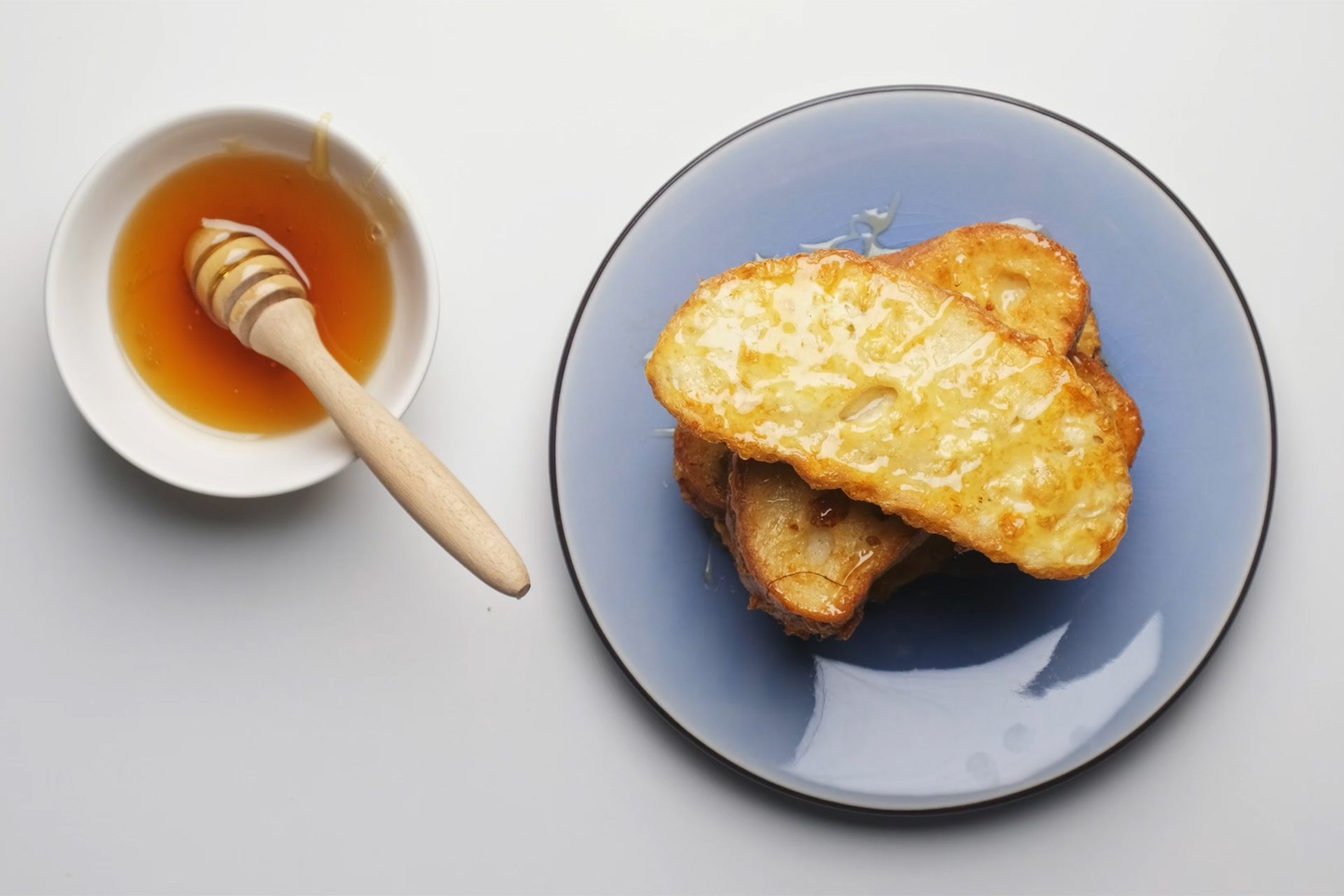 Video recipe

Bread

Breakfast

Vegetarian

French

Desserts
Description
There is less left for Easter, the time we were all waiting for, and not because of the holidays or religious reasons, but because of them: the torrijas. A humble dessert for which there is a great variety of recipes: with milk, with wine, bathed in sugar and cinnamon... And with an apparently simple but equally varied preparation. There are many ways to make this traditional recipe. But the original one, the authentic one, is made with milk, eggs and fried in oil. Today we show you how to prepare torrijas with a little honey. So juicy, they'll bring you back to life as soon as you try them...
Ingredients
Servings for 1
Preparation
1
Mix milk with the cinnamon, the orange peel and anise seeds, bring it to the boil and then turn off the heat. Let it rest for 10 minutes. Strain the milk in a flat plate, set aside until it is cold.
2
Slice the bread in 1 inch slices and soak them into the milk, leave there for 2 hours aprox.
3
After two hours, drain the bread lightly, dip the slices of bread into the beaten egg and fry them with vegetable oil. Remove from the pan and drain the excess of oil on paper towel and serve with honey.
Complements
Match your recipe with the best movies and rhythm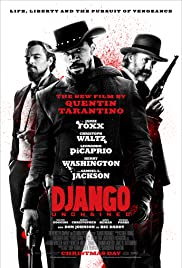 Django desencadenado
2012
Drama. Western.
I want to subscribe to the newsletter and
find out all the news
Rate the recipe!
Community assessment
The vote was successful