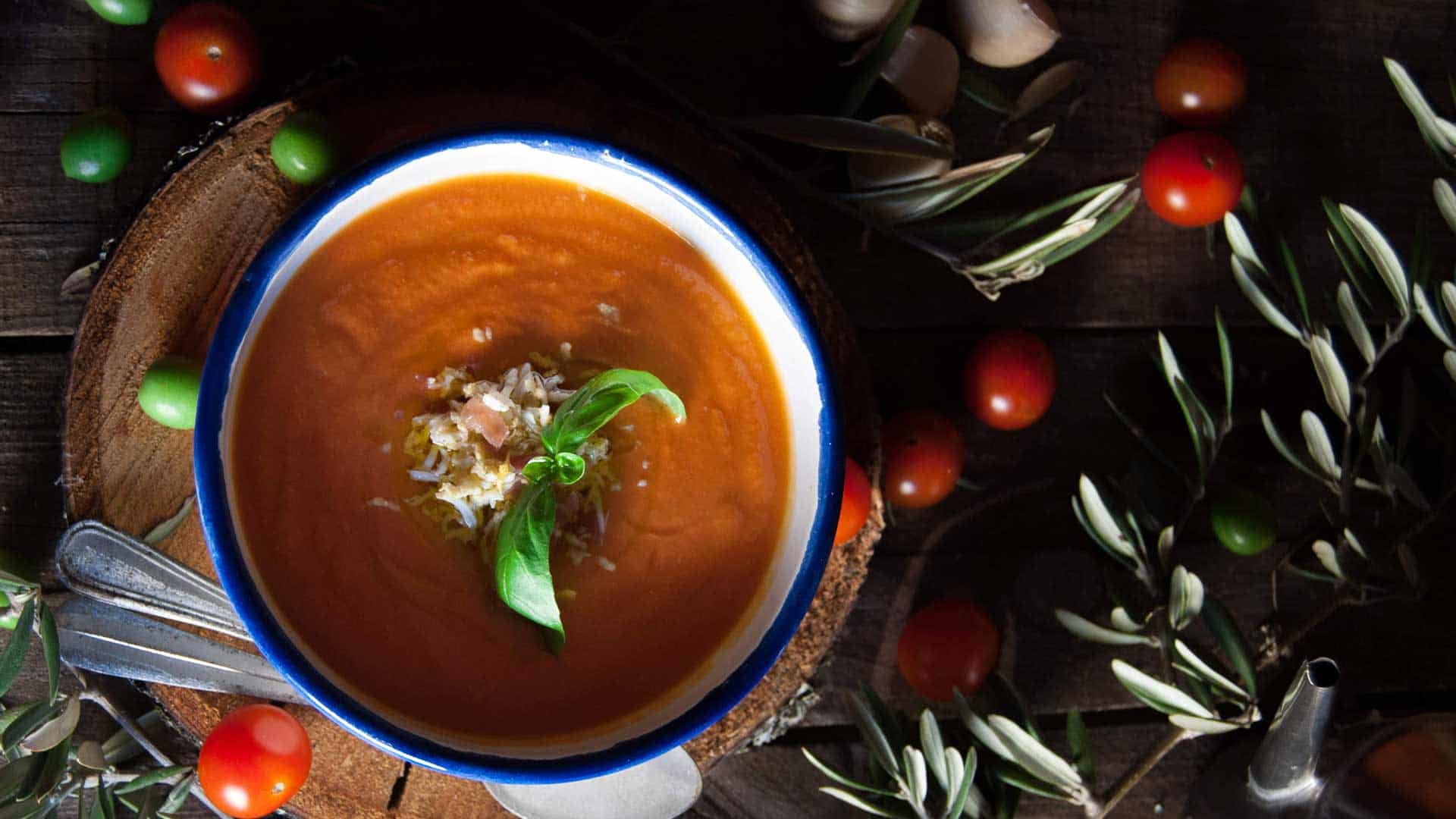 Raw food

Recipe

Vegetable

Spanish

Starters
Description
It is hard to imagine an easier recipe yet so tasty. Salmorejo is one of the finest cold soups you can find in Spain, and it is like the very essence of Spanish or Andalusian cuisine. It deserves an ode of love. It is perfect to conquer somebody's heart and stomach, even though garlic is one of the main ingredients. And it is suitable for most diets and food allergies, by the way. Long live Salmorejo.
Ingredients
Servings for 1
Breadn (from the day before)
200 g
Preparation
1
Wash and cut tomatoes. Put them in the jar of the blender with the bread, the garlic, some salt and a bit of olive oil.
2
Leave it for a couple of minutes, we want to soak the bread with the ingredients.
3
Pulse through and add the rest of the olive oil, little by little. We are looking for a smooth cream and oil will help us with the process.
4
Season and add the vinegar. Whisk again.
5
Cover with cling film and store in the fridge until serving.
Chef's tip
Serve with chopped ham and egg. Sprinkle this mix all over the salmorejo with a dash of olive oil.
Complements
Match your recipe with the best movies and rhythm
I want to subscribe to the newsletter and
find out all the news
Rate the recipe!
Community assessment
The vote was successful