Salmon with asparagus and lemon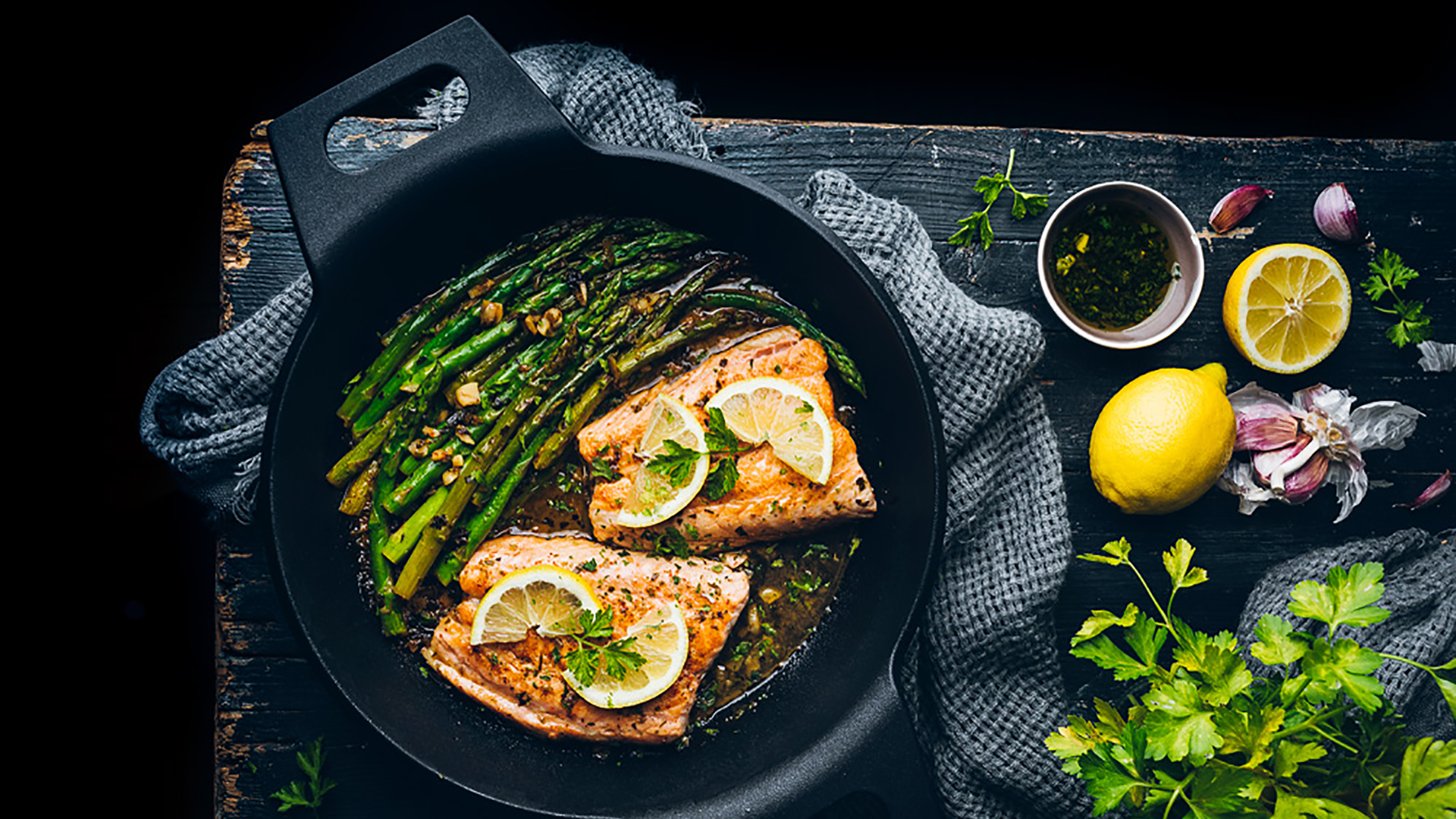 Recipe

Fish and seafood

Gluten free

Main dishes
Description
Still dreaming about the fresh grilled fish you ate by the sea? Then we have good news for you. There is no need to wait for the next summer to taste it again, you can cook it at home and enjoy it any time of the year with this recipe.
Ingredients
Servings for 1
Preparation
1
Cut salmon fillet in half, add salt and pepper.
2
Wash asparagus and remove the hardest part.
3
Boil in water for two or three minutes. If we have bought thin asparagus, there is no need to boil them.
4
Drain and cool with ice and water to stop the cooking process.
5
Heat olive oil in a skillet and cook salmon fillets until golden brown. Set aside.
6
Add chopped garlic and parsley to the same skillet and fry.
7
In the same skillet, pour white wine, chili pepper, and lemon juice. Boil for two minutes and add asparagus.
8
Then, place the salmon again in the skillet and heat for one minute.
9
Remove from heat and serve immediately.
Chef's tip
Serve in the skillet and garnish it with parsley and some lemon slices to make it bright on the table.
Complements
Match your recipe with the best movies and rhythm
El callejón de las almas perdidas
I want to subscribe to the newsletter and
find out all the news
Rate the recipe!
Community assessment
The vote was successful