Steamed

Video recipe

Fish and seafood

Gluten free

Main dishes
Description
Today we put on our kitchen apron and started to prepare Salmon with the culinary technique of papillote or papillot. But don't worry, the most complicated part of this technique is the pronunciation, because the preparation is very simple. You only have to wrap the salmon in baking paper or aluminum foil and let the steam and its own juices do the rest. A very simple way to prepare your favorite fish in the pan while maintaining all the flavor and aroma.
Ingredients
Servings for 1
Preparation
1
Spread the baking paper on the countertop and place the salmon slice in the centre, cut in a half the shallots and, over them, place the lemon slices, the dill and the oil.
2
Try to seal the baking paper like a parcel and place it in the fry pan, cover with the lid and bake with low heat for about 15 minutes.
3
Then, remove from the pan, carefully, open the paper and serve with the side dish you choose. We do it with some baked potatoes.
Complements
Match your recipe with the best movies and rhythm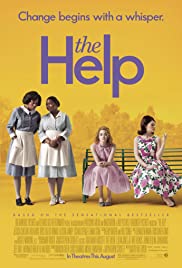 Criadas y señoras
2011
Drama.
I want to subscribe to the newsletter and
find out all the news
Rate the recipe!
Community assessment
The vote was successful