Chocolate black pudding trampantojo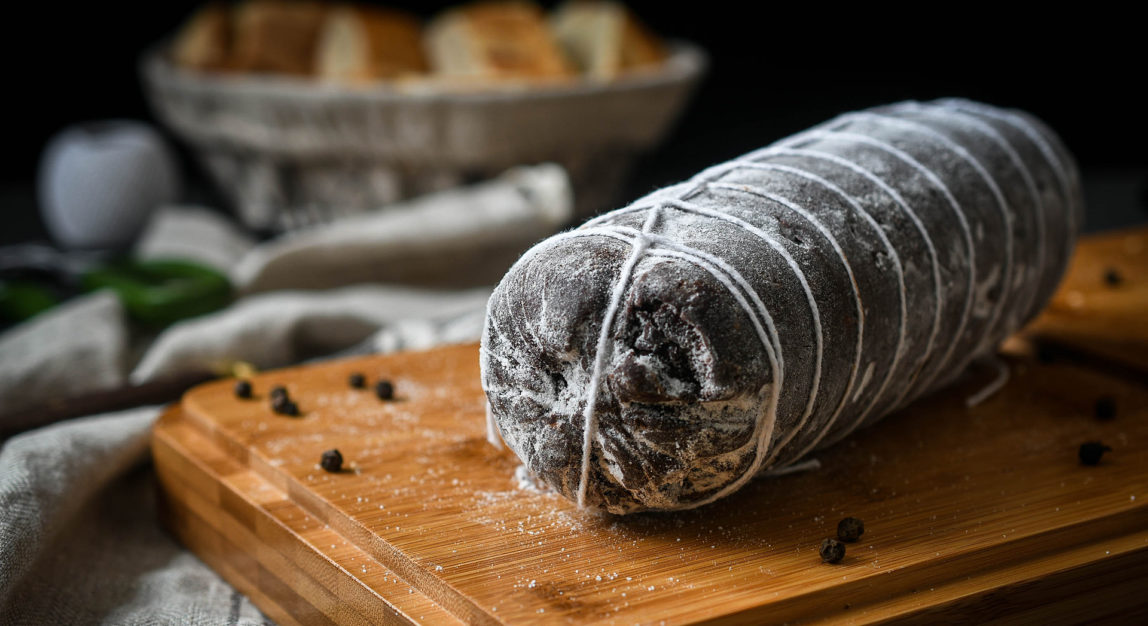 Without oven

Recipe

Pastries and sweets
Breakfast

Desserts
Description
Imagine trying to explain what a black pudding is to someone who does not ever eat it, especially what is made of. Probably, you also wonder why do we feel such a passion for this not-very-common food, so tasty, so popular in Spain. But if you have to explain how this black pudding trampantojo is made, the reactions will be quite different. Chocolate is always a winner.
Ingredients
Servings for 1
Teaspoon of ginger, clove, nutmeg, cinnamon, and pepper
1/4
Teaspoon vanilla extract
1
Pistachios, almonds, hazelnuts, and raisins
125g
Preparation
1
Cut chocolate into chunks and place them in a bowl with the butter. Melt in the microwave, using short periods and stirring between, so the chocolate doesn't burn and both ingredients blend.
2
Set aside for 10 minutes to cool.
3
Meanwhile, cut cookies into small pieces and set aside as well.
4
Chop the nuts and raisins. Save for later.
5
Whisk the egg with sugar, the mix of herbs, and vanilla extract. Stir in the chocolate and butter bowl.
6
Add cookies and nuts and stir again until everything is combined.
7
Pour the dough in a big piece of cling film and roll it shaping a cylinder. Tide the extremes up and make sure is compact enough. Place in the refrigerator for 6 hours, better if it is all night.
8
Remove the cling film and coat with icing sugar.
9
Cut a big piece of kitchen twine and tie it around the fake black pudding lengthwise, as it is usually done with traditional cold meats.
Chef's tip
Be sure the black pudding is at room temperature and use a flat blade knife previously warm-up with hot water.
Complements
Match your recipe with the best movies and rhythm
I want to subscribe to the newsletter and
find out all the news
Rate the recipe!
Community assessment
The vote was successful