Roasted cherry tomatoes with garlic and herbs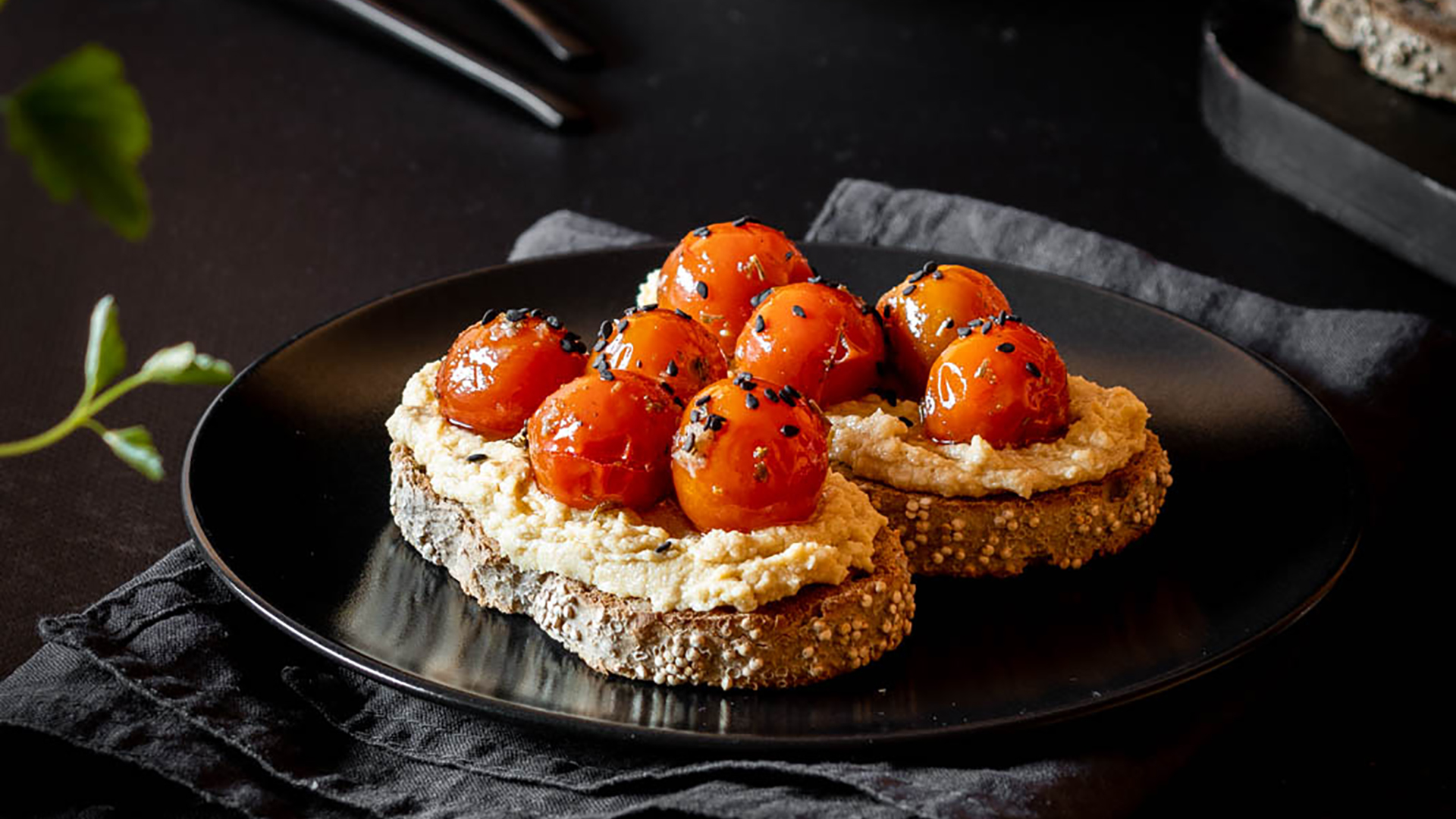 Oven

Recipe

Vegetable

Gluten free

Slide dishes
Description
Keep this recipe for those days when you don't feel like cooking but you definitely want to eat something yummy. It just happens: laziness and hunger come together, and you don't know how to keep them satisfied. But with this easy roasted cherry tomatoes recipe, your oven will do most of the work, so you just have to enjoy a tasty and healthy dinner without hardly moving from the couch.
Ingredients
Servings for 4
Teaspoon of dry rosemary
1
Extra virgin olive oil
60 ml
Balsamic vinegar of Modena
30 ml
Preparation
1
Preheat the oven to 180°C with both top and bottom heat.
2
Peel the cloves of garlic and grate or chop them finely.
3
Put them in a jar with thyme, rosemary, extra virgin olive oil, and vinegar.
4
Add salt and pepper to taste.
5
Close the jar lid and shake for a well-combined vinaigrette.
6
Put the cherry tomatoes in an oven dish, pour the vinaigrette over them, and stir to distribute it evenly.
7
Place the oven dish inside the oven and bake for 15 minutes.
8
Turn off the oven and let the residual heat do its job for ten more minutes.
Chef's tip
Remove from the oven and serve to taste, like a side dish, a topping for a slice of bread with hummus and sesame seeds, with burrata or feta cheese in a warm salad, etc.
Complements
Match your recipe with the best movies and rhythm
House of Gucci
2021
Drama
I want to subscribe to the newsletter and
find out all the news
Rate the recipe!
Community assessment
The vote was successful