Oven

Video recipe

Meats

Christmas

Main dishes
Description
Classics are always welcome, and success is guaranteed on Christmas with this roast beef. It has everything, from the perfect baking point to the juicy flavour and the sauce—that final touch. Make room on your Christmas menu for this recipe and enjoy the success.
Ingredients
Servings for
Round beef (1'5 Kg aprox)
1
Teaspoon of dry rosemery
1
Teaspoon of black pepper
1/2
Extra virgin olive oil
50 ml
Juices from the cooked beef
Preparation
1
For the roast beef, combine in a bowl the thyme, rosemary, salt, pepper, mustard, and olive oil. over the beef with this mix and cook it in the oven at 230 °C for 20 minutes. Reduce the temperature to 170 °C and continue to cook for 15 minutes.
2
Remove from the oven and place on a rack with an oven tray below to collect the cooking juices. We will use these later for the sauce.
3
In a saucepan or skillet, melt the butter until golden brown. Add the flour and stir until well combined. Pour in the cooking juice and toss. If needed, add some meat stock.
Chef's tip
Slice the roast beef thinly and serve with some salad and sauce.
Complements
Match your recipe with the best movies and rhythm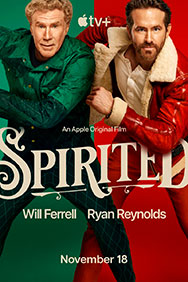 Spirited
2022
Christmas comedy
I want to subscribe to the newsletter and
find out all the news
Rate the recipe!
Community assessment
The vote was successful