Profiteroles filled with anchovies cream from Cantabria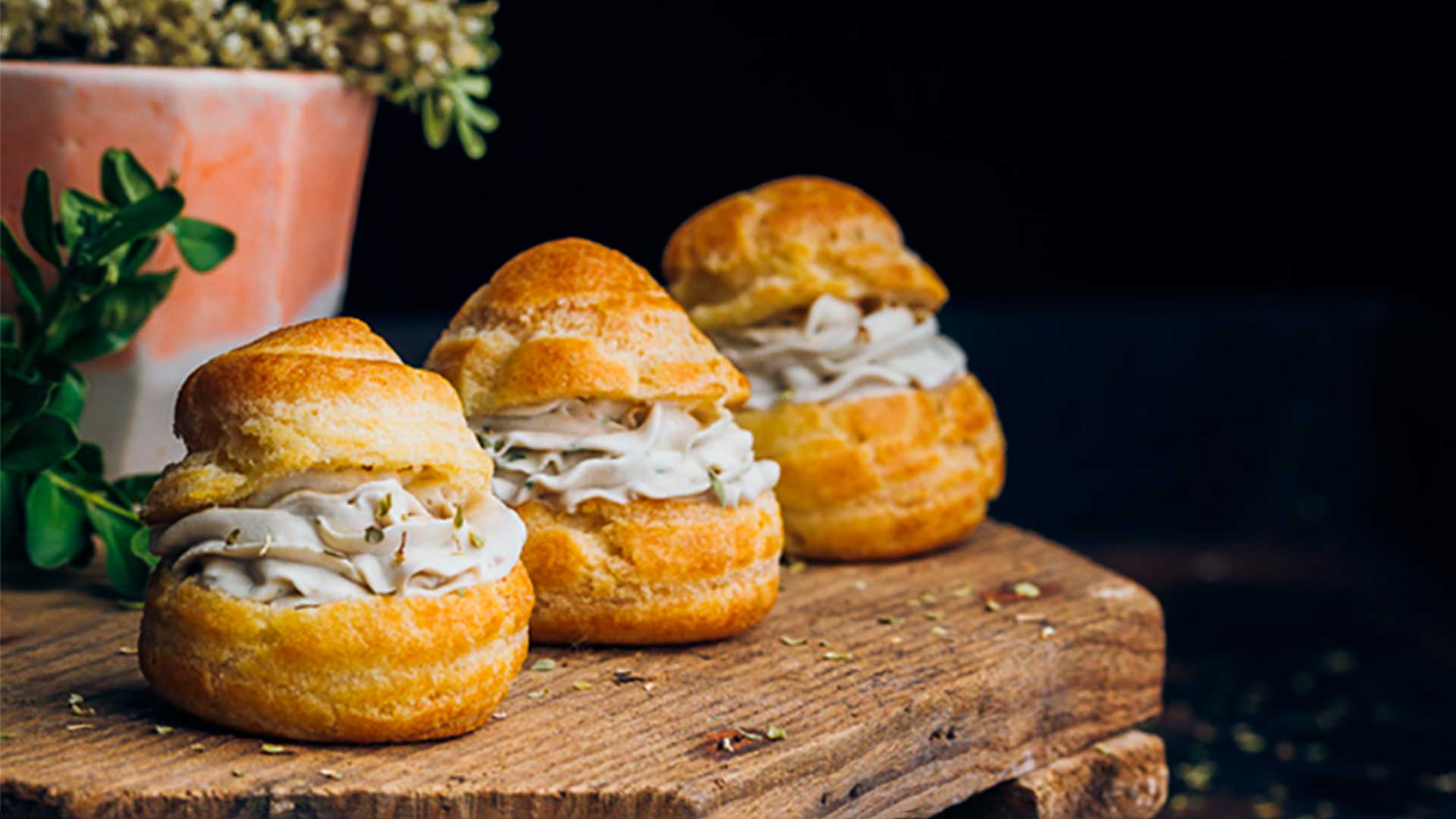 Oven

Recipe

Bread

Spanish

Snacks
Description
Ingredients
Servings for
Tablespoons of anchovies oil
2 or 3
Preparation
1
Heat water, milk, butter, and salt together in a saucepan.
2
Bring it to a boil and then stir. Add the flour immediately. With a wooden spoon, mix until you have a smooth dough. The sauce is ready when it separates from the sides of the saucepan.
4
Beat the eggs and add them to the dough one by one. Do not add the rest of the ingredients until everything is well combined.
5
Place the dough in a pippin bag with a large tip and shape the profiteroles over a tray lined with parchment paper.
6
Remove it from the oven after 15-20 minutes at 180 °C or until golden brown.
7
For the anchovy cream, place the cream cheese, anchovies, oil, and some parsley leaves in a baker and blend until smooth.
8
Half the profiteroles and fill them with anchovy cream.
Chef's tip
Place the cream in the refrigerator half an hour before filling the profiteroles
Complements
Match your recipe with the best movies and rhythm
El color de las nubes
I want to subscribe to the newsletter and
find out all the news
Rate the recipe!
Community assessment
The vote was successful