Pineapple and peppers salad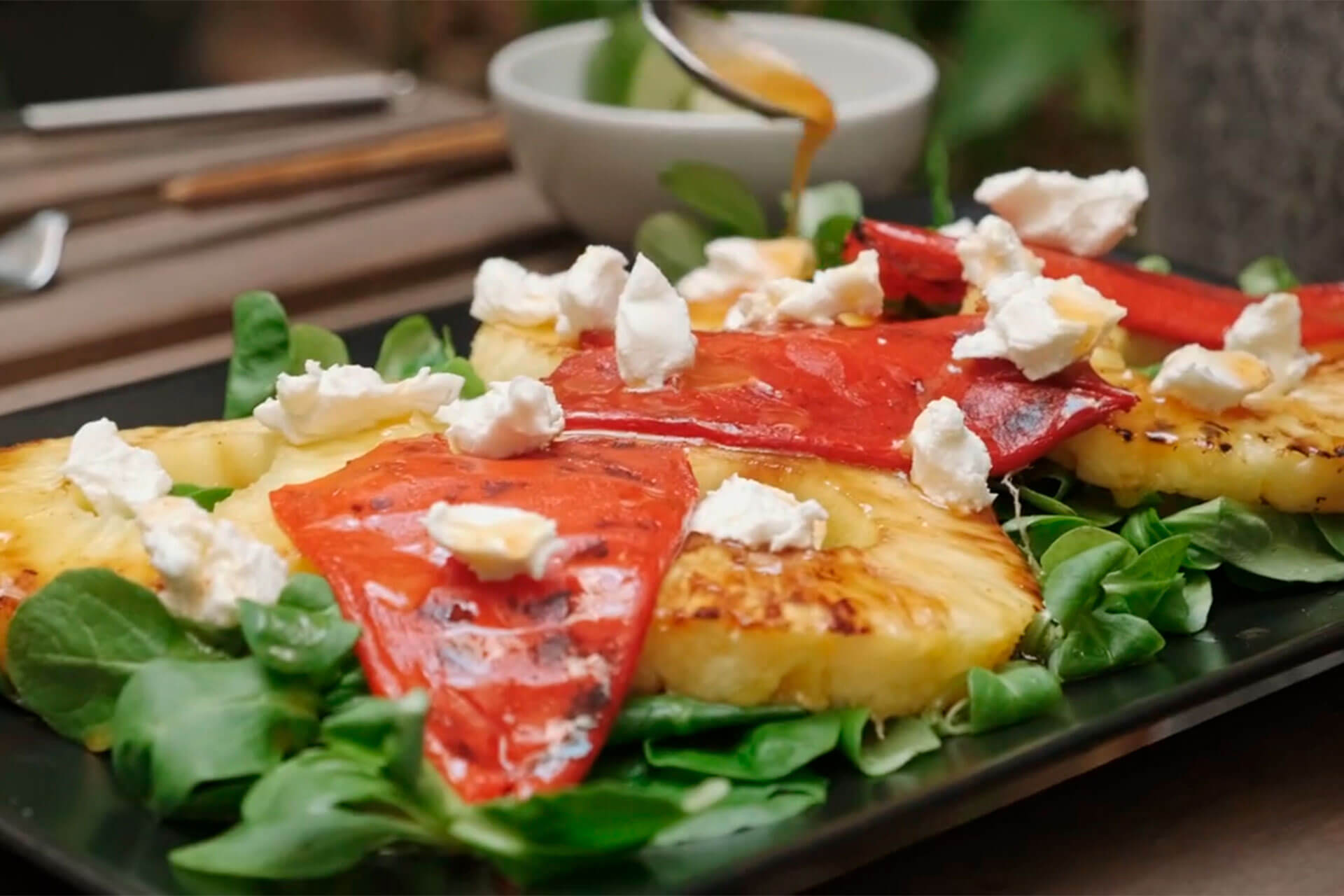 Video recipe

Fruit

Gluten free

Slide dishes
Description
Naming a street after you is a great honor, but naming a dessert is another level. That's the case with this crispy meringue mountain filled with creamy cream and raspberries called Pavlova, named after the famous Russian dancer Anna Pavlova. It's said that the dancer visited New Zealand and in her honor this dessert was created, although this country disputes its origin against Australia. But the country of origin doesn't matter. What matters to us is that this great combination of flavours and textures is a gift for our palate.
Ingredients
Servings for 1
Preparation
1
Grill pineapple and peppers until they are golden brown.
2
For the vinaigrette, mix the pineapple juice with a teaspoon of hot sauce, olive oil, half lime juice, and salt, and combine well.
3
Arrange our salad with a lamb's lettuce base, pineapple and peppers, fresh goat cheese in crumbs over and the vinaigrette.
Chef's tip
You can sprinkle some icing sugar on top of the Pavlovas before serving.
Complements
Match your recipe with the best movies and rhythm
El libro de la selva
2016
Aventura. Drama. Familiar.
I want to subscribe to the newsletter and
find out all the news
Rate the recipe!
Community assessment
The vote was successful