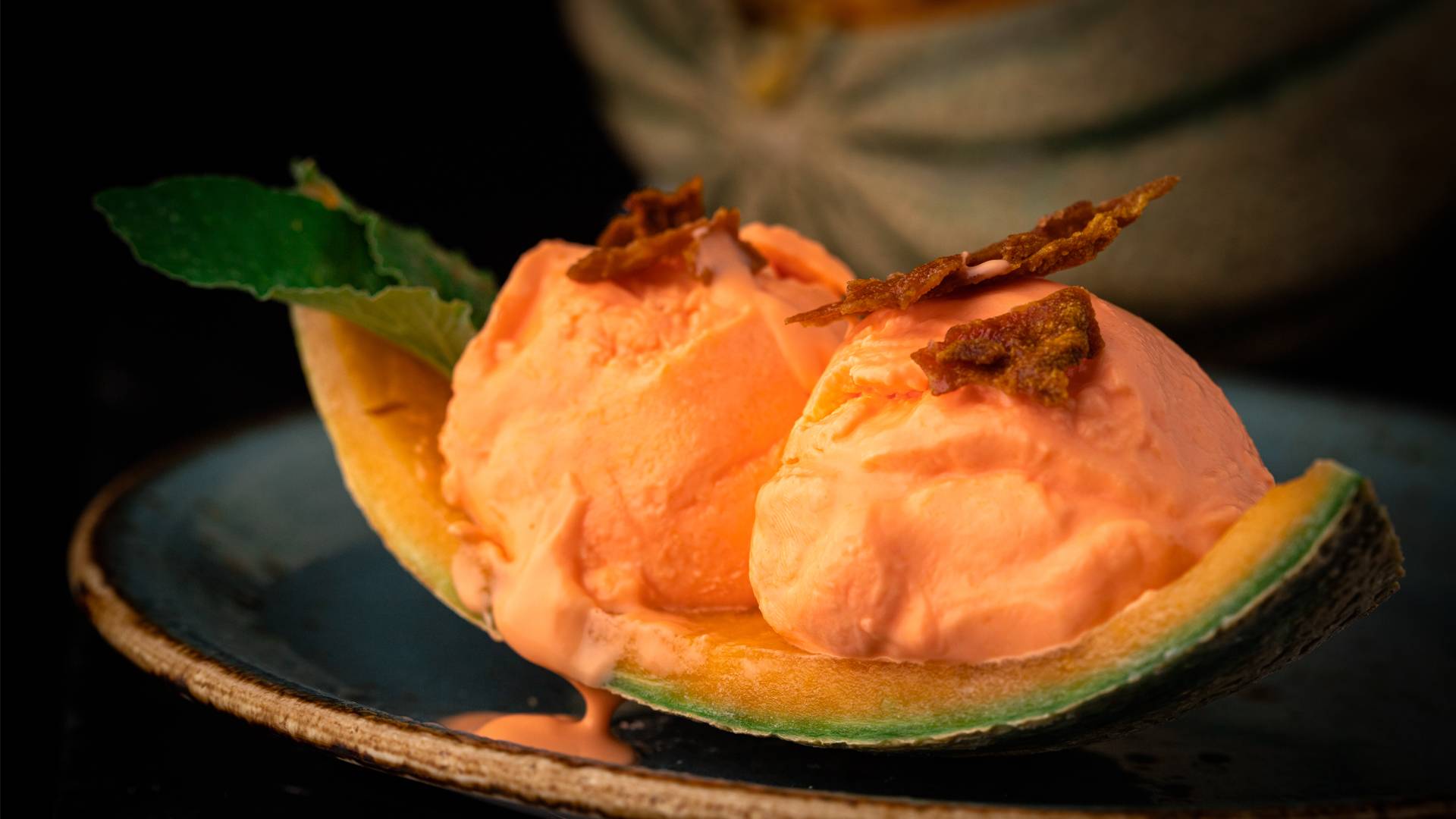 Recipe

Dessert

Desserts
Description
We have a whole classic here from many Spanish weddings, but fresher and good enough to deserve to be part of our list of weird ice creams. This melon and ham ice cream can be an appetiser or a dessert, and everybody will love it. Are you vegetarian or vegan? Just remove the ham and you will have a great dessert with all the summer flavour.
Ingredients
Servings for 2
Cantaloup melon (without rind or seeds)
240 g
Preparation
1
Combine Greek yoghurt and condensed milk with a food processor or an electric whisk.
2
Crush the melon flesh to a puree and add it to the yoghurt and condensed milk mix.
3
Pour all this into a food container and place it in the freezer. Every 30 minutes, remove it from the freezer and whisk to break it up and obtain a creamy texture.
4
If you do have an ice cream maker, put the mix inside and wait until it's ready.
5
Place a piece of toilet paper or parchment paper on a plate with a slice of ham inside, covering it. Put it in the microwave for a minute and check it. If it is not dry enough and crunchy, cook for a few more seconds.
6
Remove the ice cream from the freezer about 20 minutes before serving and wet the ice cream scoop with water to make the perfect balls.
7
Cut the ham into chunks and put it on the top when serving the ice cream.
Chef's tip
You can also serve the ice cream scoop placing them on top of melon slices and with some basil leaves.
Complements
Match your recipe with the best movies and rhythm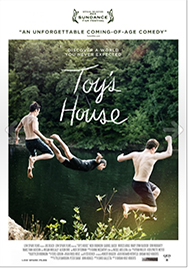 Toy's House
2013
Dramatic comedy
I want to subscribe to the newsletter and
find out all the news
Rate the recipe!
Community assessment
The vote was successful