Idiazábal cheese soup with mushrooms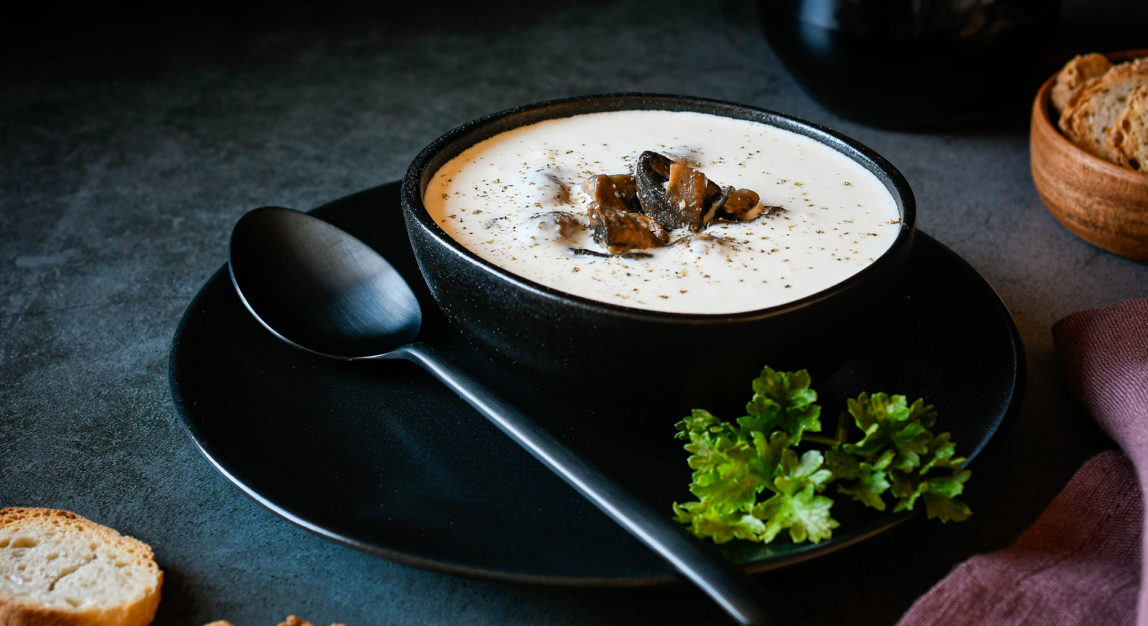 Without oven

Recipe

Creams and soups

Spanish

Starters
Description
Cheese lovers, spoon up. Be ready to enjoy this top recipe.
This idiazábal cheese cream with mushrooms is not only fancy, it is also light and smooth, with an intense aroma, a clue of its great flavour. With a comforting soup texture and, if you serve this recipe with seasonal mushrooms, you will enjoy every spoonful.
Ingredients
Servings for 6
Extra virgin olive oil
10ml
Mushrooms (any kind)
150g
Teaspoon of garlic salt
1/2
Preparation
1
Wash and chop mushrooms. Stir fry in a skillet with olive oil and garlic salt. Remove from heat when the water seeps out. Set aside.
2
Heat the cooking cream in a saucepan and bring it to a boil.
3
Remove cheese rind and cut into pieces. Add to the saucepan together with butter. Cook over low heat for 15 minutes, stirring constantly until cheese is melted.
4
Add the gelatin leave and melt. Then, blend everything and our soup is done.
Chef's tip
Serve this soup hot with mushrooms and some black pepper to taste.
Complements
Match your recipe with the best movies and rhythm
I want to subscribe to the newsletter and
find out all the news
Rate the recipe!
Community assessment
The vote was successful