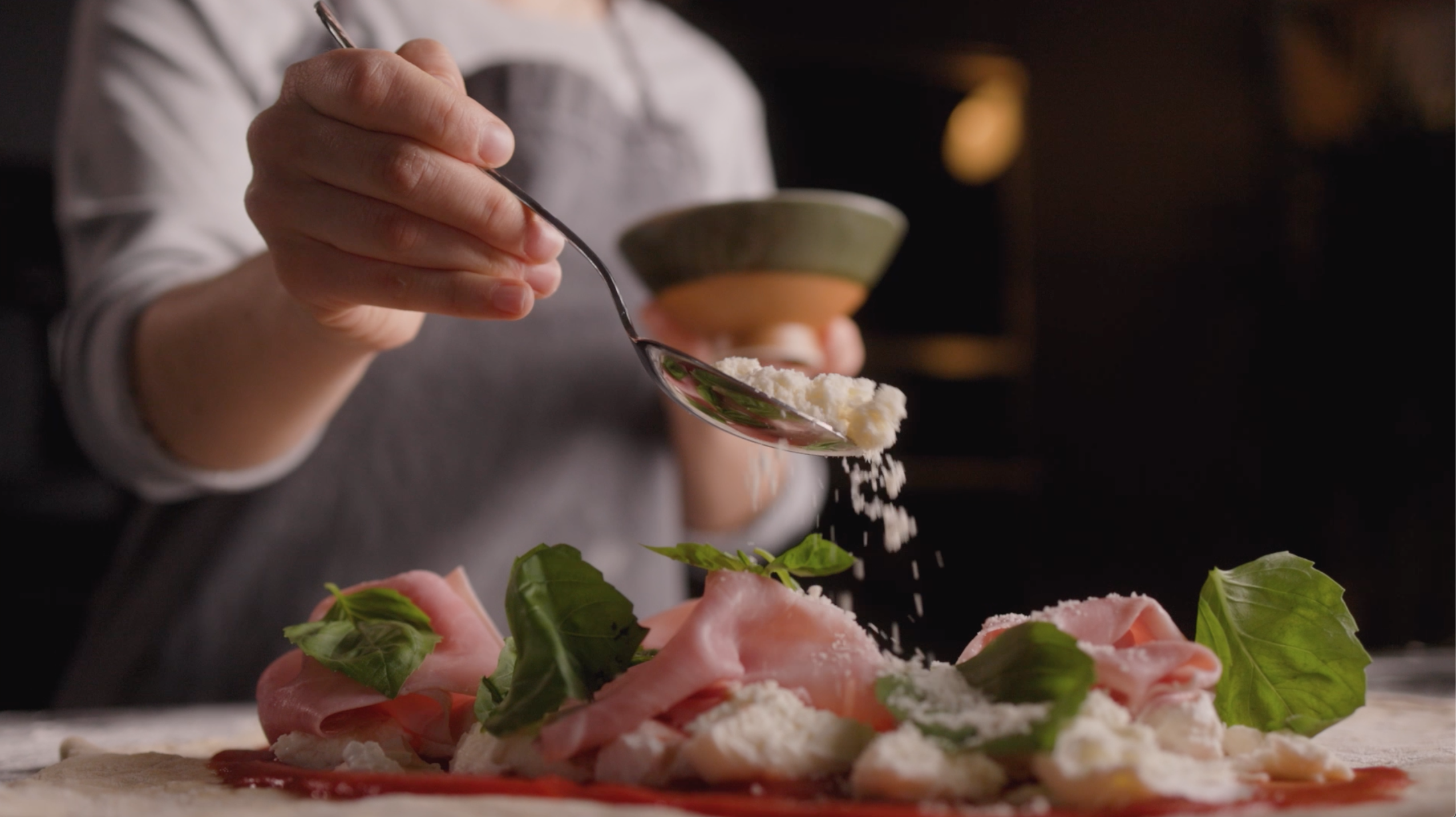 Description
If you are a true pizza lover, you are ready to go to the next step: the calzone.
A pizza folded over itself stuffed with plenty of flavours, aroma, and heat. Enough ingredients to drive you crazy
Ingredients
Servings for 1
Tablespoon of extra virgin olive oil
1
Finely grated parmesan cheese
Preparation
1
For the dough: make the crust in a bowl by mixing water with yeast and olive oil, set aside. In a big bowl, put the flours together with salt, and add the previous mix little by little while you knead with your hands.
2
Knead for about three minutes and let it rest for 15. In a floured worktop, knead the dough by stretching it and roll several times until smooth. Let the dough rest again for three hours at room temperature.
3
Then, stretch the dough gently over the floured work surface. For the filling: spread tomato sauce over half of the dough and place mozzarella and ricotta cut into pieces on the top.
4
Finish it with prosciutto slices, basil leaves, and a bit of ground parmesan cheese. Seal the dough, shape the edges, and bake in the previously preheated oven and stone with MaestroPizza mode for 5-10 minutes.
Chef's tip
Eat it right away from the oven, but be careful because it is really hot inside. Wait 5 minutes at least and then, go for it!
Complements
Match your recipe with the best movies and rhythm
I want to subscribe to the newsletter and
find out all the news
Rate the recipe!
Community assessment
The vote was successful