Homemade French toast or Torrijas with honey

Recipe

Bread

Holy Week

Vegetarian

French

Desserts
Description
Easter is just around the corner! That means we should already prepare the ingredients for...the spanish torrijas. Who else is a fan of Spanish traditions, especially desserts?
Ingredients
Servings for 4
Thick bar of slightly stale French baguette
1
Preparation
1
Cut the bread in thick slices, approximately between 3 and 4 cm.
2
Pour the milk into a pot and add the cinnamon stick. Heat it up but don't bring it to boil. Keep it warm for a few minutes and let the cinnamon mix with the milk. Let it rest.
3
Once the mixture is cold, soak in the slices of bread. Be careful not to completely wet them to the point that they will break apart, but try to get them to absorb as much milk as possible.
4
Beat the eggs and dip the slices in the egg mixture. Then, deep fry the slices in a medium-high heat.
5
Mantener el aceite a una temperatura media para que se dore por fuera y se haga por dentro. Keep the oil in a medium temperature for the bread to get golden and crisp on the outside, but cooked on the inside.
6
Transfer the bread slices to a kitchen towel to soak up the excess oil.
7
Bring the water and honey to a medium-sized pot and heat it up until it's well mixed. Then, spoon it over the bread slices.
8
Allow them to completely cool before serving and enjoy!
Complements
Match your recipe with the best movies and rhythm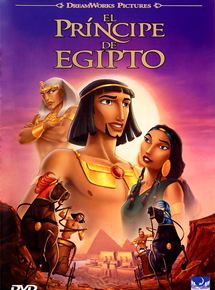 El príncipe de Egipto
1998
Animación, Musical, Aventuras
I want to subscribe to the newsletter and
find out all the news
Rate the recipe!
Community assessment
The vote was successful