Grilled vegetables with tomato hummus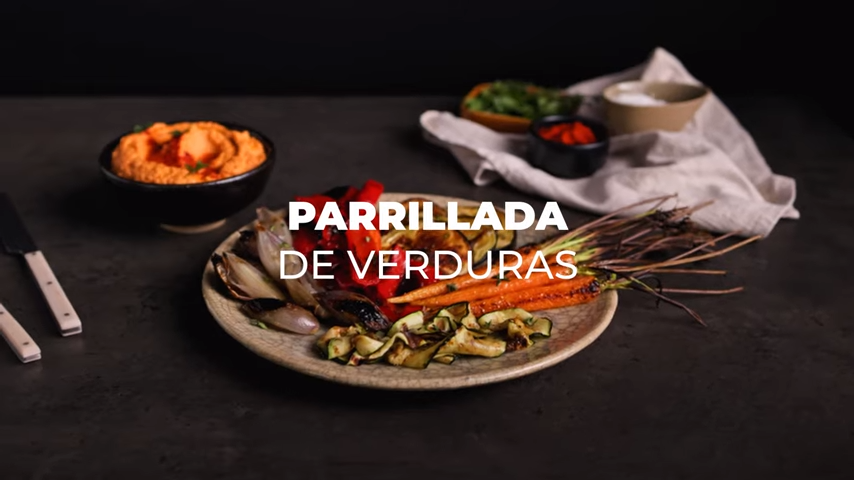 Grill

Video recipe

Vegetable

Gluten free

Slide dishes
Description
Who can resist a good dish of grilled vegetables in Summertime?
With those grilled strips on every veggie slice, with that golden brown tone when we cook them and that smell in your kitchen announcing an explosion of flavour and health ready to go right to your mouth.
Ingredients
Servings for 2
Sun-dried tomatoes in oil
75 g
Preparation
1
For the grill: preheat the SteakMaster with the grill in manual mode. Slice the red pepper and courgette, halve the shallots and slice the aubergine.
2
Brush with olive oil and place on a preheated grill. Cook for five minutes.
3
For the hummus: in a mixer, grind the chickpeas with the tomatoes, garlic, tahini, the juice of half a lemon, the oil, cumin, salt and pepper until obtaining a smooth paste. Serve in a bowl garnished with oil, paprika and parsley leaves.
Chef's tip
When the vegetables are cooked, arrange them in a large platter in sections, season with the salt flakes and fresh thyme. Serve with the hummus.
Complements
Match your recipe with the best movies and rhythm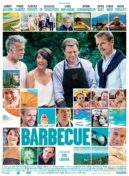 Barbacoa con amigos
2014
Documentary
I want to subscribe to the newsletter and
find out all the news
Rate the recipe!
Community assessment
The vote was successful