Grilled grapes with cheese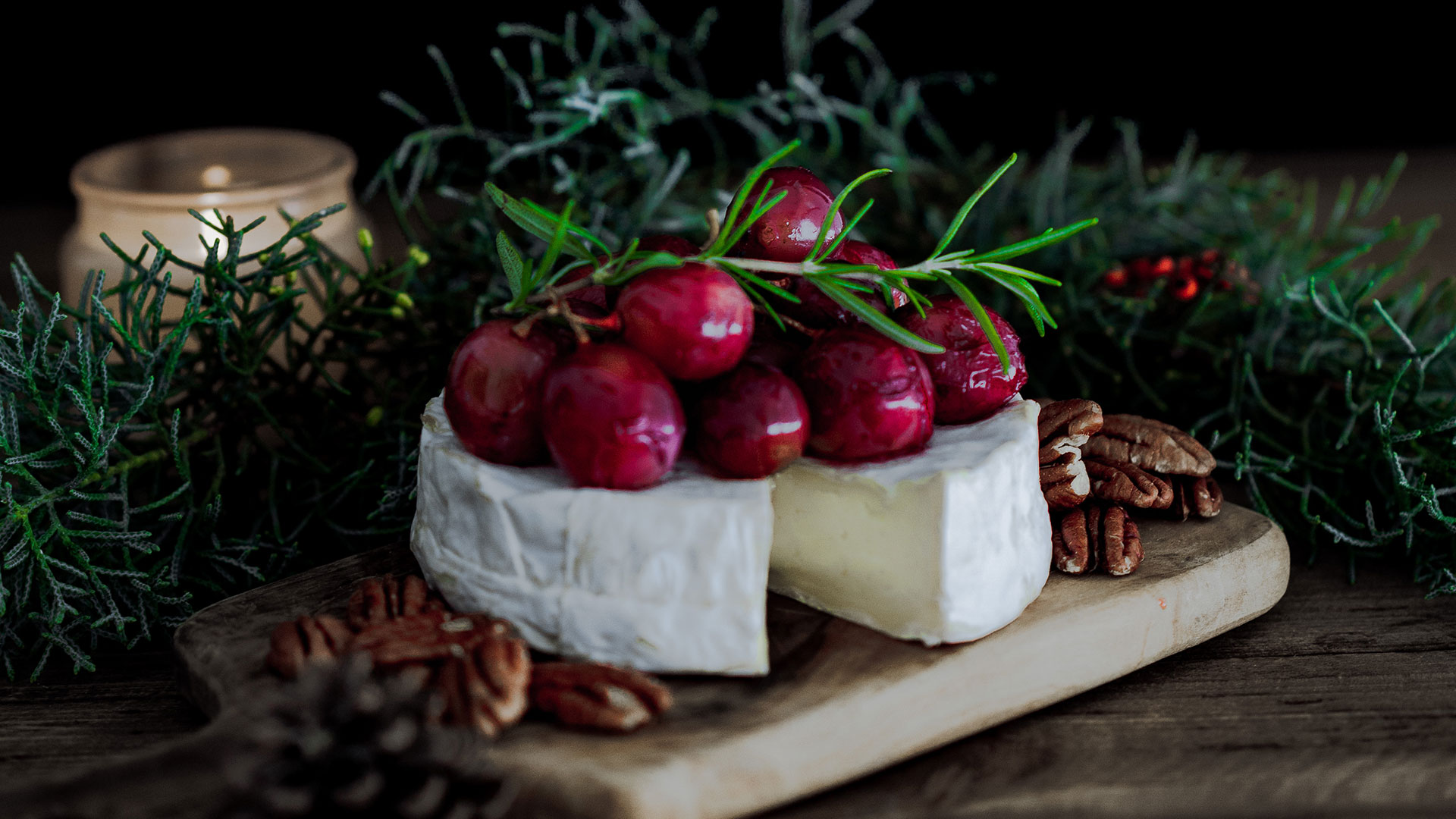 Oven

Recipe

Eggs and dairy

Christmas

Vegans

Snacks
Description
When we think about everything that happened during this year, we really just want one thing: to sit and enjoy this creamy vegan camembert cheese baked in the oven and let us go with the contrast of flavours of the grapes. And as for next year, well, we'll see.
Ingredients
Servings for 1
Piece of vegan cheese camembert-style
1
Teaspoon of coconut oil
1
A Pinch of ground white pepper
1
Teaspoon of ground cinnamon
1
Sprig of fresh rosemary
1
Preparation
1
Place the bunch of grapes in a dish suitable for the oven and lined with parchment paper. Cover the grapes gently with coconut oil or use a brush. Sprinkle white pepper and cinnamon over.
2
Bake for 30 minutes at 180 °C or until they break a bit and begin to look gold.
3
Remove it from the oven and place the cheese inside to cook for just 5-10 minutes.
Chef's tip
Serve the cheese on a cutting board with grapes on the top and garnish with the rosemary sprig and pecan nuts to make it shine on your New Year's eve dinner table.
Complements
Match your recipe with the best movies and rhythm
I want to subscribe to the newsletter and
find out all the news
Rate the recipe!
Community assessment
The vote was successful