Golden grapes to say goodbye to the year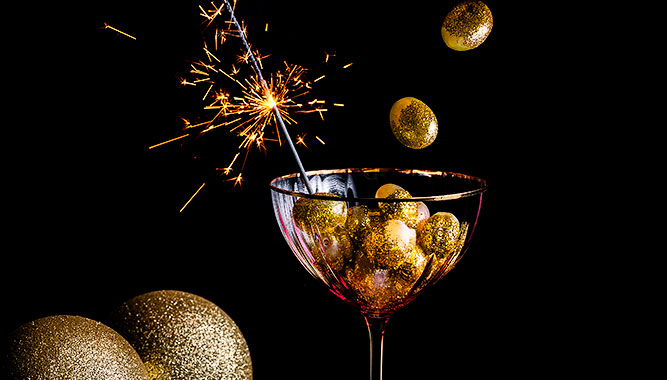 Recipe

Fruit

Christmas
Description
We want a different year, and we will make it different with 12 golden grapes to bring light and happiness, and to see how all our dreams come true.
Ingredients
Servings for 1
Edible golden paint or edible glitter
12 wooden sticks (those used for skewers)
Preparation
1
Wash the grapes very well and let them dry.
2
Stick the grapes in the skewers.
3
If you use liquid paint, place the sticks with the grapes on a cork base to make the work easier.
4
With a clean brush, dip it in the paint and carefully paint each grape. Let it dry.
5
If you are going to use edible glitter or golden powder you will have to mix 1 gram of golden powder with 2 grams of alcohol (the best option is vodka, marc, gin).
6
Dissolve until a homogeneous color is achieved and paint the grapes. Let it dry.
Chef's tip
Serve your grapes in a glass or with a cocktail to make your New Year's Eve funnier.
Complements
Match your recipe with the best movies and rhythm
I want to subscribe to the newsletter and
find out all the news
Rate the recipe!
Community assessment
The vote was successful