Frozen cake with surprise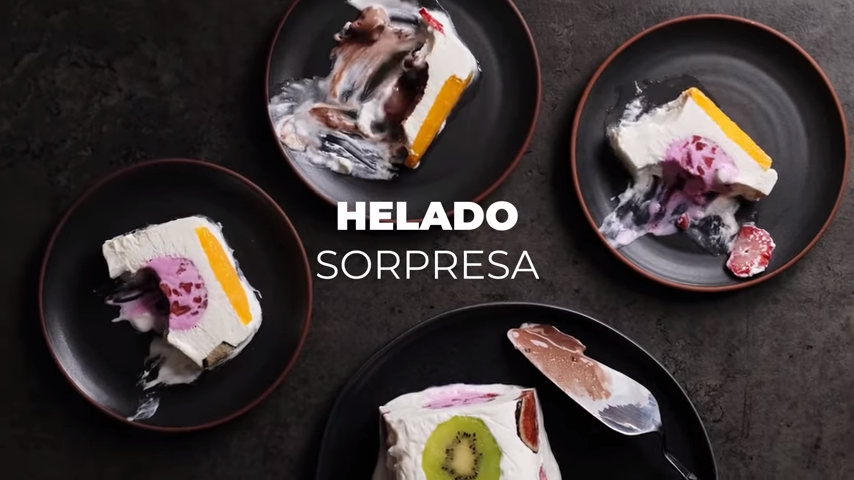 Video recipe

Fruit

Ice cream
Description
You will freeze with this surprising cake, literally.
We have eaten ice cream in a cone, cups, as a smoothie, on other desserts, but never hidden inside a refreshing fruit cake. We must confess it's been a challenge, but we did it, and here you have the video recipe to try it at home and share the result with us.
Ingredients
Servings for 6
Scoops of chocolate ice cream
2
Scoops of strawberry sorbet
2
Preparation
1
Place the chocolate and strawberry ice-cream in plastic wrap.
2
Roll up a cylinder and place it in the freezer for two hours to harden.
3
Whip the cream with yoghurt, sugar, and vanilla.
4
Slice fruit and place it on the bottom and sides of the mould.
5
Spread the cream and put the ice-cream cylinder inside.
6
Add more cream until covered and freeze for at least four hours.
Chef's tip
The real trick is to be fast when you take the ice cream out of the freezer because it melts quick. If you want to eat in a few days, slice a piece and leave the rest in the freezer.
Complements
Match your recipe with the best movies and rhythm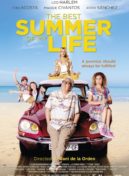 El mejor verano de mi vida
2018
Comedy
I want to subscribe to the newsletter and
find out all the news
Rate the recipe!
Community assessment
The vote was successful