Dalgona candy from Squid Game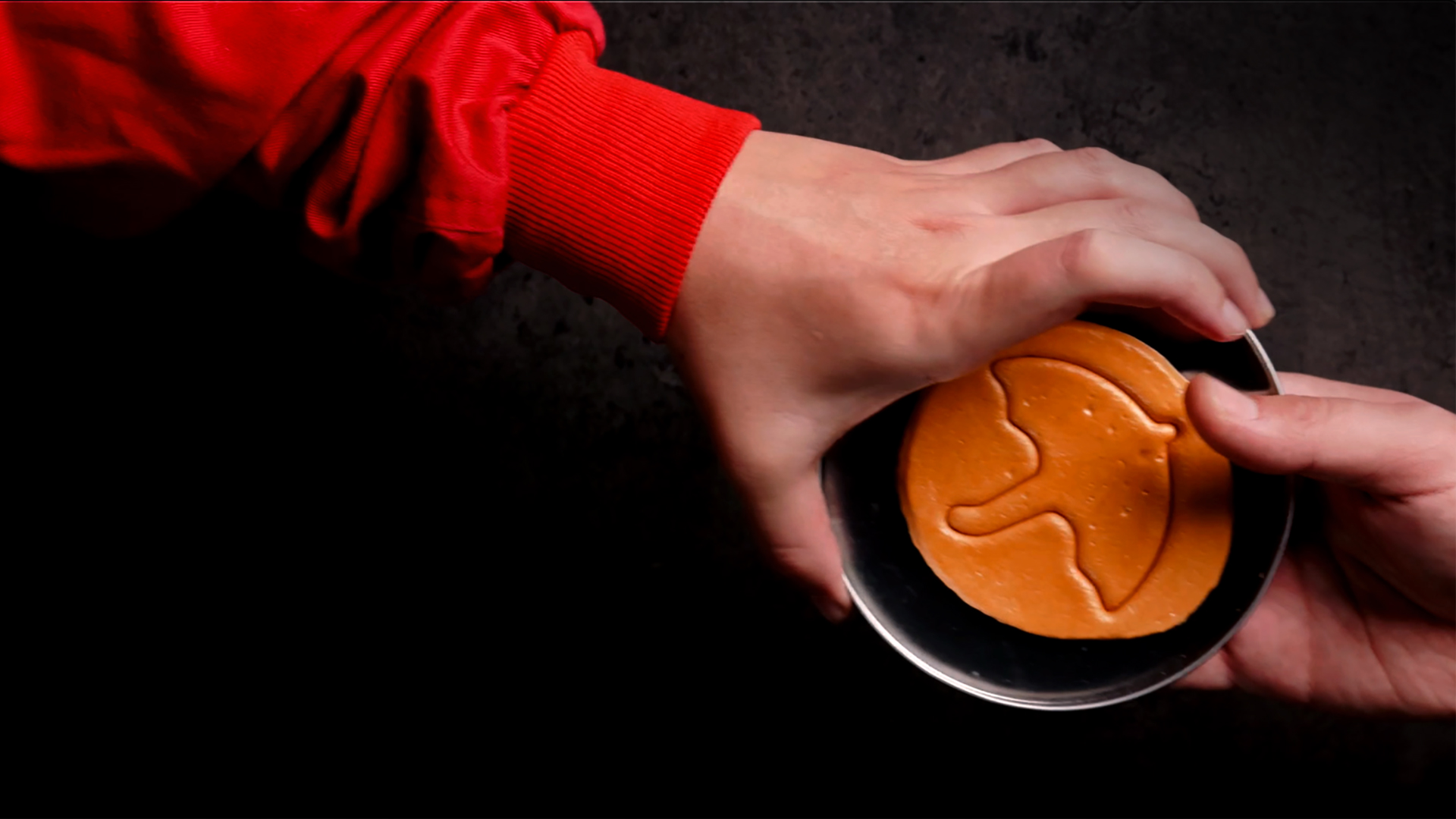 Hob

Recipe

Dessert

Halloween

Gluten free

Asian

Desserts
Description
Players, the next video recipe is about to begin: Dalgona candy cookies. Yes, we have joined this "Squid game" phenomenon, and we wanted to cook the well-known cookies to taste a bit of the game —with a sweeter ending, in this case.
Ingredients
Servings for 6
Preparation
1
Heat the sugar in a non-stick pan, stirring gently, until it m and it melts and has turned into a non very dark caramel.
2
Remove from heat, cool a bit, and pour then the baking soda. Stir with a spatula and place immediately into a tray with parchment paper.
3
Press them a little with the base of a greased plate until they are flat. Remove carefully before the caramel is cold and use the mould with the shape we want to use on the centre.
Chef's tip
Press without cutting it completely, set aside to cool. Repeat the process until you have all the cookies.
Complements
Match your recipe with the best movies and rhythm
I want to subscribe to the newsletter and
find out all the news
Rate the recipe!
Community assessment
The vote was successful