Corn on the cob with spicy sauce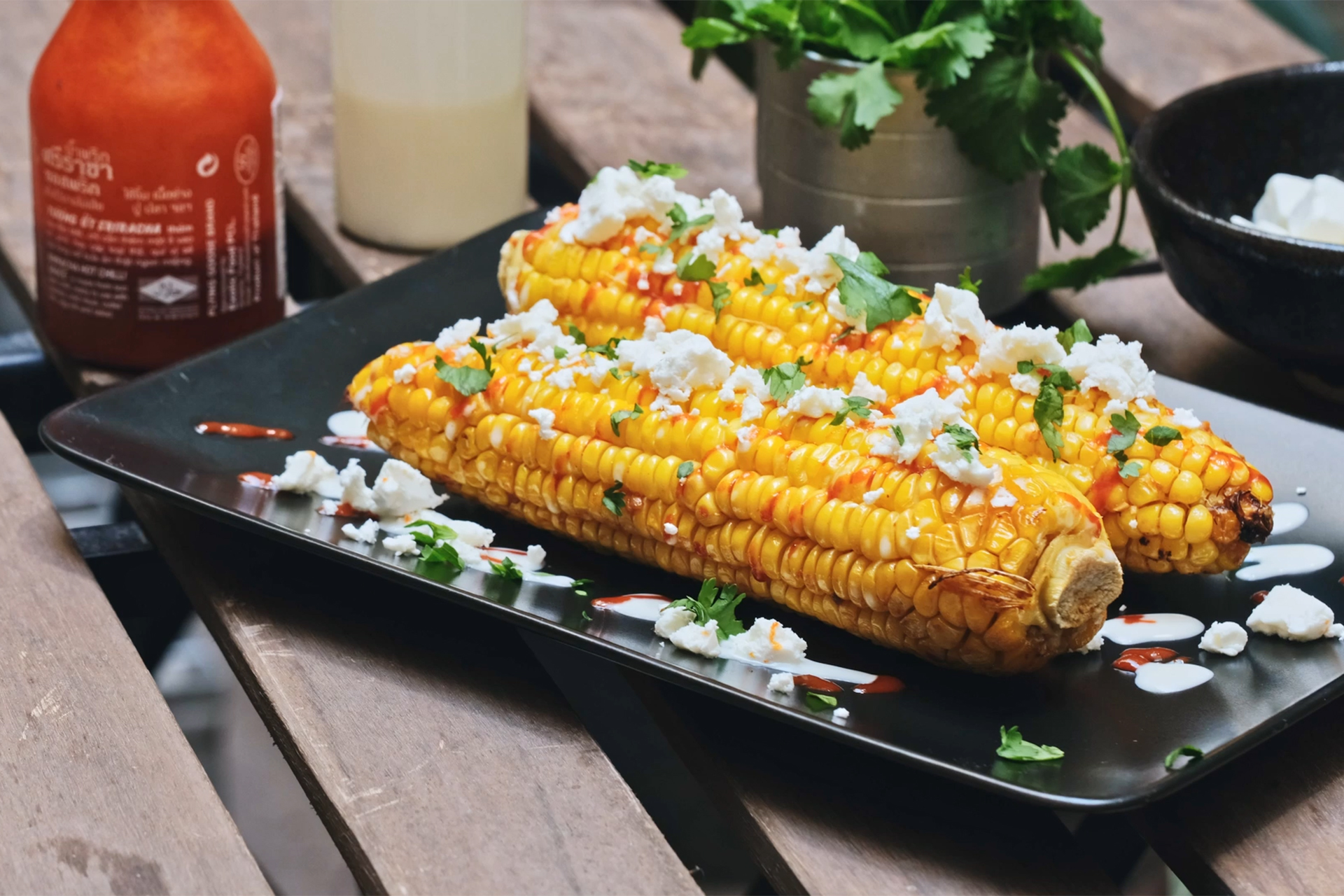 Oven

Video recipe

Vegetable

Gluten free

Mexican

Sauces
Description
Prepare corn cobs in the oven for a dinner with friends is more typical in American films than dinners in Spain. But the truth is that including this dish to our list of recipes was a success. And not only for its versatility when it is cooked, but for the many nutritional properties it owns. Today we chose to accompany the cobs to the oven with Mexican flavors. Do not miss this recipe and open the doors of your kitchen to new ingredients and simple recipes.
Ingredients
Servings for 2
Preparation
1
Melt butter and mix with hot sauce and chopped garlic. We used the siracha sauce, it's not Mexican, but it is very easy to find. You can use the hot sauce of preferance as well.
2
Spread this sauce cobs and bake 40 min at 180 degrees.
3
Take the cobs out of the oven and serve with sour cream, coriander and fresh cheese. In our case we used feta cheese because of its salty flavor that contrasts nicely with the sweetness of the cobe, but other types of fresh cheese also combines well.
Complements
Match your recipe with the best movies and rhythm
Coco
2017
Animación. Aventura. Familiar. Fantasía. Musical. Misterio.
I want to subscribe to the newsletter and
find out all the news
Rate the recipe!
Community assessment
The vote was successful