Dessert

Asian

Desserts
Description
It's awesome that these little dough balls—cooked with a lot of love, of course—can provide us with so many bites of pleasure. These Chinese doughnuts are a good way to continue the Chinese New Year in the sweetest way. And as Confucius said, it's crystal clear that you need to treat yourself to begin the New Year (ok, it doesn't sound very Chinese but you get the idea, don't you?)
Ingredients
Servings for 4
Teaspoons Granulated sugar
2
Teaspoons Baking powder
2 and 1/2
Cold unsalted butter, cubed
85 g
Granulated sugar for coating
Preparation
1
Mix the flour, baking powder, granulated sugar and butter in ¾ cups of water with salt. Then knead it until you get an elastic and sticky dough.
2
Cover the dough with the canola oil and set it aside for 30 minutes.
3
Then, make balls with the dough and fried the buns until they get golden.
Chef's tip
Sprinkle the doughnuts with the granulated sugar and enjoy!
Complements
Match your recipe with the best movies and rhythm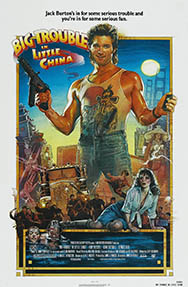 Big trouble in little China
1986
Comedy
I want to subscribe to the newsletter and
find out all the news
Rate the recipe!
Community assessment
The vote was successful