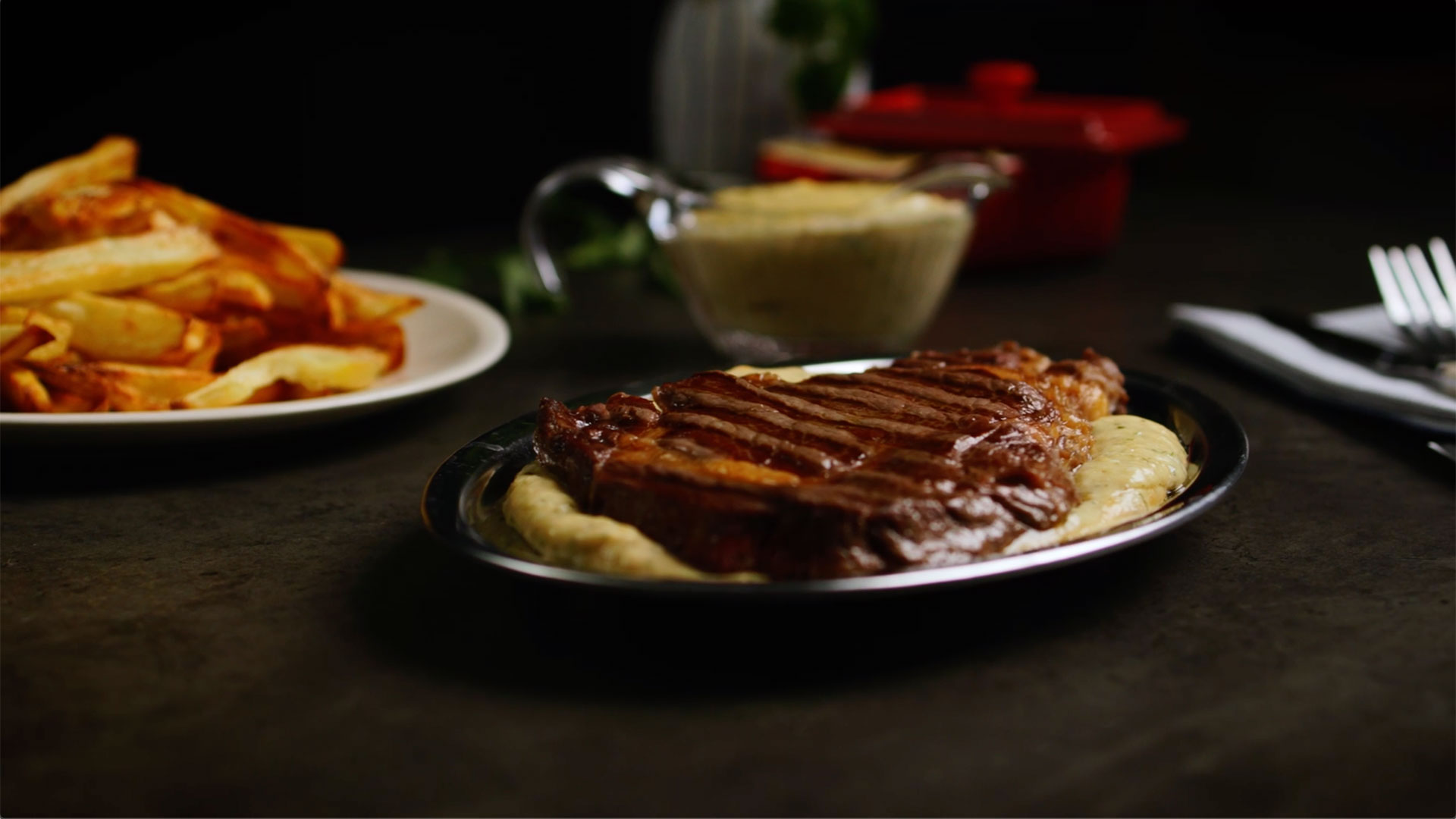 Oven

Video recipe

Meats

Valentines day

French

Main dishes
Description
Me, you, coffee, Paris... think about it. Everything points to a wedding here.
Ingredients
Servings for 1
A pinch of oregano, dill, thyme, rosemary, and garlic
Teaspoon of sweet paprika
1/2
Teaspoon of curry powder
1/4
A pinch of cayenne pepper
Teaspoon of lemon juice
1
Teaspoon of orange zest
1/4
Preparation
1
For the butter, blend all the ingredients but the butter in a food processor until you have a soft paste. Mix with the softened butter, little by little, until well-combined. Put it aside in a food container to cool.
2
For the sauce, prepare a bechamel by melting butter, cooking flour into it, pouring milk gradually, and stirring to dissolve lumps.
3
Add salt and pepper, and cook for five more minutes to eliminate the taste of raw flour. Then, add the Café de Paris butter to taste and set aside over low heat for later.
4
For the meat and garnish, brush the entrecote with olive oil on both sides. Cook it in the SteakMaster oven, previously heated with the rack inside. Choose the entrecote automatic function and the thickness of the meat.
Chef's tip
When the entrecote is ready, remove it from the oven and serve it with the sauce and some fries.
Complements
Match your recipe with the best movies and rhythm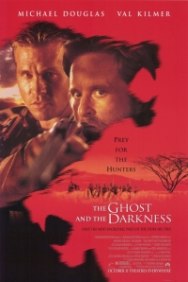 The ghost and the darkness
1996
Adventures
I want to subscribe to the newsletter and
find out all the news
Rate the recipe!
Community assessment
The vote was successful