Barceloneta bombs from Cataluña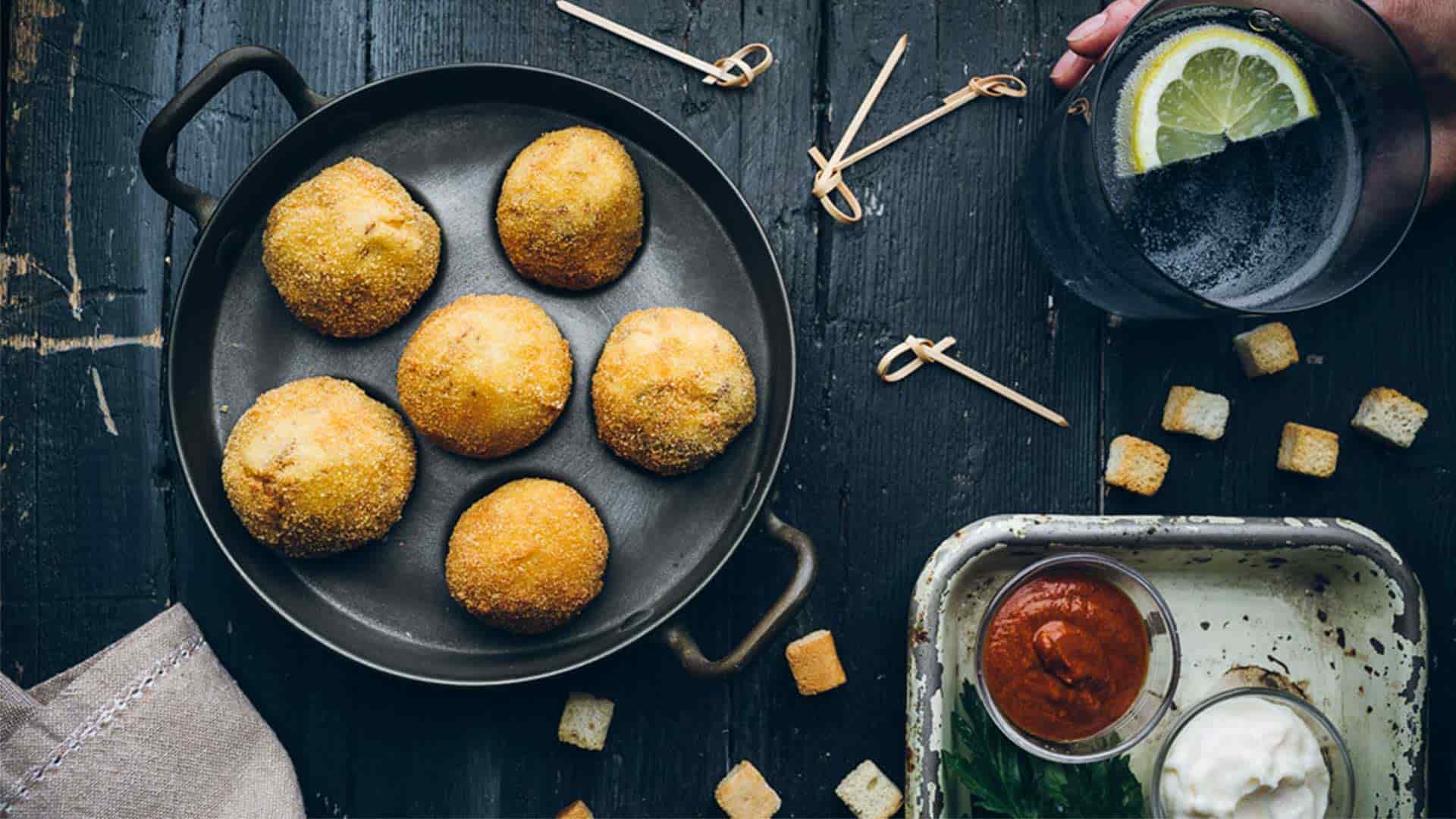 Recipe

Meats

Spanish

Snacks
Description
Ingredients
Servings for
Minced meat of veal and pork
100 g
Preparation
1
Clean the potatoes and cook them in water with salt.
2
Add salt and pepper to the minced meat.
3
Put some oil in a skillet and fry the chopped onion.
4
Add the meat to the skillet and, with the help of a wooden spoon, press the meat. When the meat is cooked, add white wine and cook until it reduces. Set aside to cool.
5
When the potatoes are cooked, peel and mash them.
6
Add the flour, the beaten egg, and the meat. Mix well.
7
Shape the "bombs", coat them with egg and breadcrumbs.
Chef's tip
Serve with alioli (garlic mayonnaise sauce) and brava (spicy) sauce.
Complements
Match your recipe with the best movies and rhythm
Biutiful
I want to subscribe to the newsletter and
find out all the news
Rate the recipe!
Community assessment
The vote was successful