Barbecue chop with creamy black pepper sauce

Grill

Video recipe

Meats

Main dishes
Description
It is hard to believe you can actually make anything better than your brother-in-law (that's what HE said), but the chop or steak trick always works. In this case, you need to pay attention to the quality of the meat and your skills. It is true that succeeding is easier thanks to our gas barbeques, but—just in case—we give you a chop recipe with a different and creamy touch. We do hope that with this chop with creamy black pepper sauce, your family will love you forever. Evenenough to keep you away from family meetings for the rest of the summer (we don't think so, we just want you to be motivated).
Ingredients
Servings for 1
Preparation
1
For the sauce, melt the butter in a skillet over the side burner. Add the peppercorns and cook for a few minutes without burning the butter. Pour in the cream after the cognac has been reduced.
2
Cook until the sauce is thick enough. If needed, add cornstarch and dissolve it in water to thicken.
3
Meanwhile, grill the chop. Wait until it comes to room temperature and brush thoroughly with olive oil to prevent sticking.
4
Cook for 4 minutes on each side on the lower racks of the grill over high heat from the barbecue and let it rest for 5 more minutes.
5
Season with salt flakes and serve with pepper sauce to taste.
Chef's tip
This black pepper sauce is very easy and perfect for many other meat, poultry ir vegetables recipes.
Complements
Match your recipe with the best movies and rhythm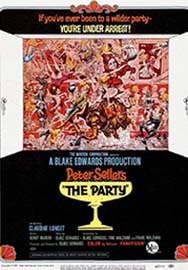 I want to subscribe to the newsletter and
find out all the news
Rate the recipe!
Community assessment
The vote was successful