Banana and curry ice cream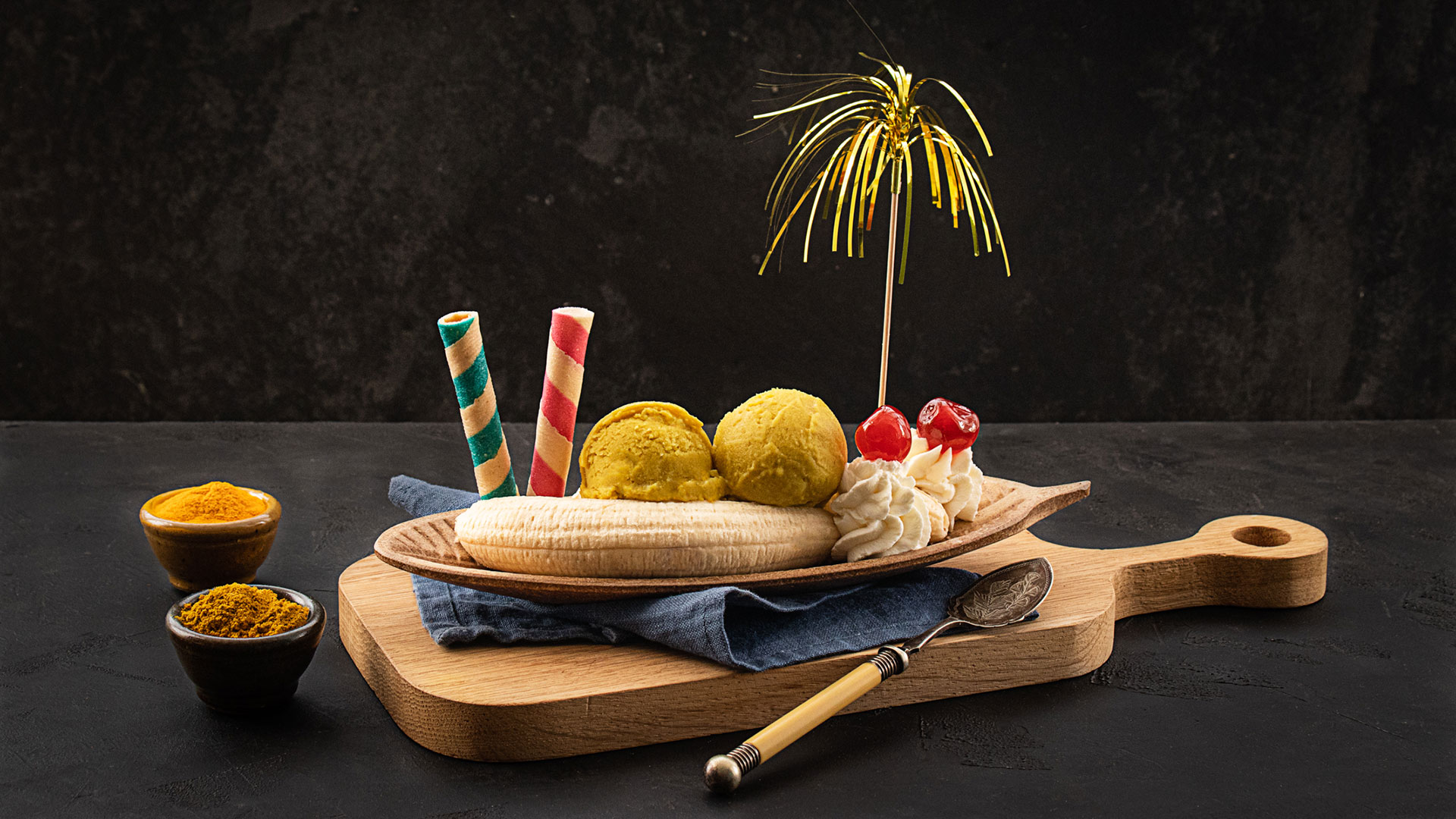 Dessert

Vegans

Desserts
Description
If you are vegan and you are reading this recipe, you are probably not surprised by the banana plus curry combination. If you didn't know that both combine so well yet, you must know it is a wonderful combo for your curry recipes list. But we are here to talk about our ice creams, and we have used these win-win flavours to create this banana and curry ice cream split that you are going to love, as if you were enjoying it on the Caribbean beach. Or, at least, we're going to try…
Ingredients
Servings for 2
Teaspoon of ground curry
1
Teaspoon of ground turmeric
1
Teaspoons of lime juice
2Teaspoon of vanilla extract (ground or liquid)
Teaspoon of vanilla extract (ground or liquid)
1
Preparation
1
In a medium saucepan, mix water and sugar and bring it to a boil. Stir until sugar is dissolved and you've got syrup. It will take around five minutes. Lower the heat.
2
Add the sliced banana, ground curry, and turmeric, and cook until the banana is tender (around four minutes). Turn off the heat. Combine with soy milk and coconut milk and set aside to cool.
3
Pour the mix into a blender, and add the lime juice, vanilla, and salt. Whisk until completely smooth. Pour it into a large food container and let it chill for about six hours, or overnight if you plan to use an ice cream maker.
4
Place the mix in the ice cream maker and follow the instructions (each one works differently). Freeze in an airtight food container.
5
If you haven't got an ice cream maker, place the cream into an airtight food container too, but place it in the freezer. Churn every 45 minutes to prevent ice crystals, and repeat the process for four to five hours.
Chef's tip
Serve as desired. If you want something really special, make a banana split with banana, whipped cream, and some caramelised cherries. Although it looks delicious with just some hot chocolate.
Complements
Match your recipe with the best movies and rhythm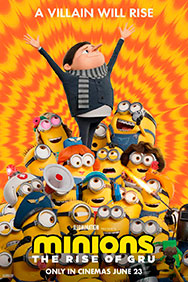 Minions: the rise of Gru
2022
Comedy for children
I want to subscribe to the newsletter and
find out all the news
Rate the recipe!
Community assessment
The vote was successful