Anti-inflammatory carrot and turmeric creamy soup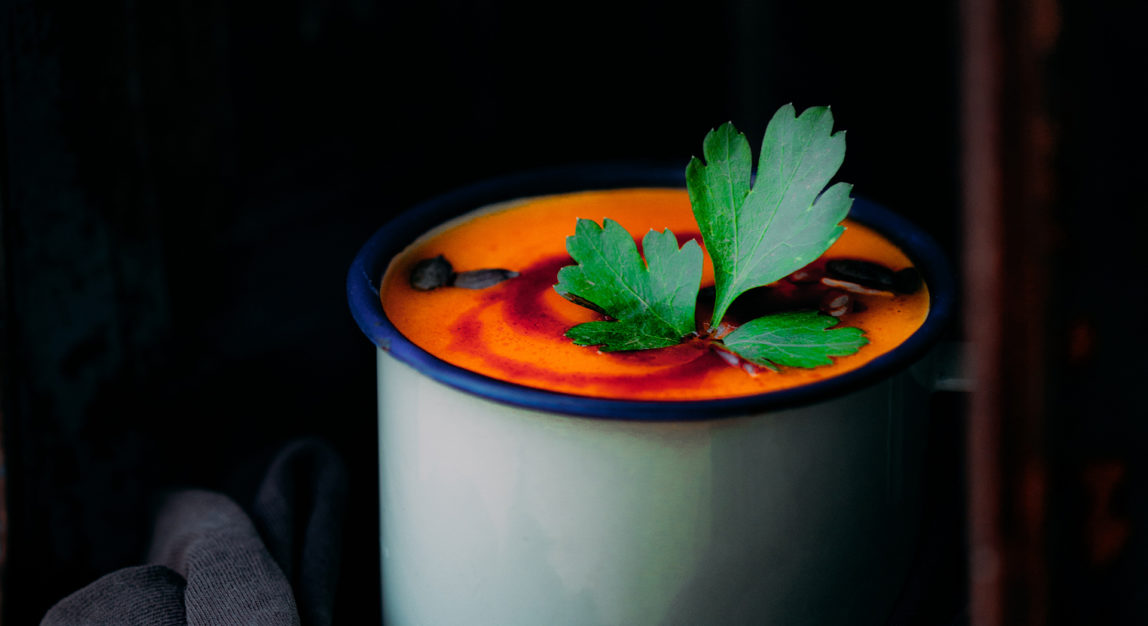 Steamed

Recipe

Creams and soups

Gluten free

Starters
Description
A healthy diet is the best medicine. And it really works that way with this recipe.
We have put together these super-foods in the same soup for an extra boost of energy and health to our body. With the same benefits of carrots and turmeric's anti-inflammatory properties, this creamy soup will be your best ally. And the orange colour goes great with our kitchen, that's also true.
Ingredients
Servings for 2
Tablespoons of ground turmeric
2
Pumpkin and sunflowers seeds
Preparation
1
Cook peeled and diced carrots and potatoes in a pan with boiling water. When tender, remove the broth excess, add salt and pepper, as well as the spices, and blend until you have a smooth, creamy soup.
2
In a bowl, mix one tablespoon of extra virgin olive oil with one teaspoon of paprika to dye the oil.
Chef's tip
Serve this soup hot and decorate with a dash of oil, seeds, and fresh parsley.
Complements
Match your recipe with the best movies and rhythm
I want to subscribe to the newsletter and
find out all the news
Rate the recipe!
Community assessment
The vote was successful