American pork ribs with barbecue sauce

Oven

Video recipe

Meats

American

Main dishes
Description
Here they are, right from the oven: the famous American pork ribs with barbecue sauce. A successful recipe for years in North America you need to enjoy with all your fingers.
Ingredients
Servings for 2
Teaspoons of garlic powder
2
Teaspoon of onion powder
1
Teaspoon of ground black pepper
1
Tablespoons of olive oil
2
Tablespoons of olive oil
2
Tablespoon of Worcestershire sauce
1
Preparation
1
For the ribs, combine the spices with oil in a bowl. Brush the ribs with this mix, cover them with aluminium foil, and bake for 2 hours at 160 °C.
2
Meanwhile, prepare the sauce. Put together all the ingredients in another bowl and set aside.
3
When the ribs are cooked, take them out of the oven and remove the foil. Brush the ribs with the other sauce.
4
Turn on the temperature to 230 °C and cook the ribs for 10 more minutes without covering them. Remove from the oven and let them cool for 10 minutes before cutting them.
Chef's tip
You can serve the ribs with more sauce and optional coleslaw.
Complements
Match your recipe with the best movies and rhythm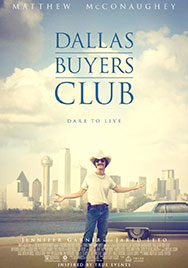 Dallas Buyers Club
2013
Drama
I want to subscribe to the newsletter and
find out all the news
Rate the recipe!
Community assessment
The vote was successful